 Utilitarianism
John Stuart Mill's book Utilitarianism is a classic exposition and defence of utilitarianism in ethics. The essay first appeared as a series of three articles published in Fraser's Magazine in 1861, the articles were collected and reprinted as a single book in 1863. Mill's aim in the book is to explain what utilitarianism is, to show why it is the best theory of ethics, and to defend it against a wide range of criticisms and misunderstandings. Though heavily criticized both in Mill's lifetime and in the years since, Utilitarianism did a great deal to popularize utilitarian ethics and has been considered "the most influential philosophical articulation of a liberal humanistic morality that was produced in the nineteenth century."
'Utilitarianism' Summary
Mill took many elements of his version of utilitarianism from Jeremy Bentham, the great nineteenth-century legal reformer, who along with William Paley were the two most influential English utilitarians prior to Mill. Like Bentham, Mill believed that happiness (or pleasure, which both Bentham and Mill equated with happiness) was the only thing humans do and should desire for its own sake. Since happiness is the only intrinsic good, and since more happiness is preferable to less, the goal of the ethical life is to maximize happiness. This is what Bentham and Mill call "the principle of utility" or "the greatest-happiness principle." Both Bentham and Mill thus endorse "classical" or "hedonistic" forms of utilitarianism. More recent utilitarians often deny that happiness is the sole intrinsic good, arguing that a variety of values and consequences should be considered in ethical decision making.
Although Mill agreed with Bentham about many of the foundational principles of ethics, he also had some major disagreements. In particular, Mill tried to develop a more refined form of utilitarianism that would harmonize better with ordinary morality and highlight the importance in the ethical life of intellectual pleasures, self-development, high ideals of character, and conventional moral rules.
In Chapter 1, titled "General Remarks," Mill notes that there has been little progress in ethics. Since the beginning of philosophy, the same issues have been debated over and over again, and philosophers continue to disagree sharply over the basic starting points of ethics. Mill argues that these philosophical disputes have not seriously damaged popular morality, largely because conventional morality is substantially, though implicitly, utilitarian. He concludes the chapter by noting that he will not attempt to give a strict "proof" of the greatest-happiness principle. Like Bentham, Mill believed that ultimate ends and first principles cannot be demonstrated, since they lie at the foundation of everything else that we know and believe. Nevertheless, he claims, "considerations may be presented capable of determining the intellect," which amount to something close to a proof of the principle of utility.
Book Details
Original Language
English
Genre/Category
Tags/Keywords
Author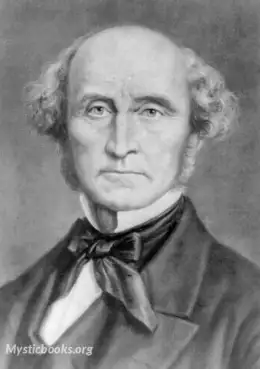 John Stuart Mill usually cited as J. S. Mill, was an English philosopher, political economist, Member of Parliament, and civil servant. One of the most influential thinkers in the history of classical...
More on John Stuart Mill
Download eBooks
Listen/Download Audiobook
Reviews for
Utilitarianism
No reviews posted or approved, yet...