 Practical Religion
by J. C. Ryle
This Book is a beacon of light for those seeking practical guidance in navigating the complexities of faith and daily life. With a captivating and sincere approach, Ryle offers a profound perspective on the essence of true religion and the profound impact it can have on our existence. Delving into the heart of the matter, Ryle emphasizes the importance of a genuine, personal relationship with God, free from mere rituals and empty formalities. Drawing from his own experiences and biblical teachings, he addresses the fundamental questions that weigh heavily on the human spirit. With clarity and conviction, Ryle provides practical advice on various aspects of Christian living, including prayer, Bible study, worship, and service to others. Through his words, readers are invited to explore the transformative power of faith, unlocking the potential to lead lives of integrity, compassion, and purpose. Practical Religion is not just a theoretical discourse; it is a guidebook for daily living, offering practical insights and actionable steps to apply timeless principles in the contemporary context. Ryle's profound wisdom and relatable style make this book accessible to readers from all walks of life, whether new believers or seasoned followers of Christ. Whether you seek a deeper understanding of your faith, a revitalized spiritual life, or simply a source of inspiration in the modern world, Practical Religion is an indispensable companion on the journey towards a life infused with genuine and practical religion.
'Practical Religion' Summary
Practical Religion by J. C. Ryle is a timeless guide that explores the essential principles and practical aspects of living a genuine Christian life. Ryle, drawing from his own experiences and biblical teachings, offers profound insights into the core themes of faith, prayer, Bible study, worship, and service to others.
The book emphasizes the importance of true religion, urging readers to move beyond mere rituals and external displays of faith. Ryle encourages a personal and transformative relationship with God, highlighting the need for heartfelt devotion and authentic spirituality.
Throughout the narrative, Ryle addresses the challenges and conflicts that believers face in their daily lives. He provides practical advice on navigating the complexities of a changing world, offering wisdom on finding peace amidst turmoil, deepening one's faith, and resisting the distractions and temptations of the world.
With a relatable writing style and an unwavering commitment to biblical truths, Ryle guides readers on a journey of self-reflection and growth. His words inspire readers to live lives of integrity, compassion, and purpose, reminding them that true religion is not confined to a set of rules, but rather a transformative way of life.
Practical Religion is an invaluable resource for believers seeking to align their faith with their actions. Whether new to the faith or seasoned followers of Christ, readers will find practical guidance and encouragement in Ryle's teachings, enabling them to embrace a deeper, more meaningful relationship with God.
In summary, Practical Religion is a timeless and accessible guide that speaks to the heart of what it means to live out one's faith in a practical and transformative manner. Through its profound insights and practical wisdom, this book offers readers a roadmap to navigate the complexities of the modern world while staying grounded in their relationship with God.
Book Details
Original Language
English
Author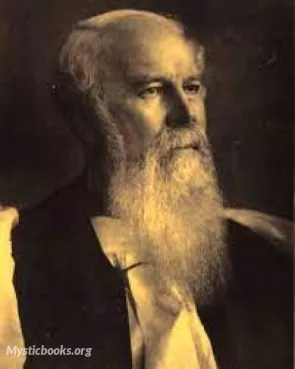 J. C. Ryle was a prominent figure in the history of Christianity, known for his strong principles, compelling writings, and unwavering commitment to biblical truth. This essay will explore who J. C. R...
More on J. C. Ryle
Download eBooks
Listen/Download Audiobook
Reviews for
Practical Religion
No reviews posted or approved, yet...