 Progress and Poverty
by Henry George
Progress and Poverty: An Inquiry into the Cause of Industrial Depressions and of Increase of Want with Increase of Wealth: The Remedy is an 1879 book by social theorist and economist Henry George. It is a treatise on the questions of why poverty accompanies economic and technological progress and why economies exhibit a tendency toward cyclical boom and bust. George uses history and deductive logic to argue for a radical solution focusing on the capture of economic rent from natural resource and land titles.
'Progress and Poverty' Summary
Progress and Poverty, George's first book, sold several million copies, exceeding all other books sold in the United States except the Bible during the 1890s. It helped spark the Progressive Era and a worldwide social reform movement around an ideology now known as 'Georgism'. Jacob Riis, for example, explicitly marks the beginning of the Progressive Era awakening as 1879 because of the date of this publication. The Princeton historian Eric F. Goldman wrote this about the influence of Progress and Poverty:
For some years prior to 1952 I was working on a history of American reform and over and over again my research ran into this fact: an enormous number of men and women, strikingly different people, men and women who were to lead 20th century America in a dozen fields of humane activity, wrote or told someone that their whole thinking had been redirected by reading Progress and Poverty in their formative years. In this respect no other book came anywhere near comparable influence.
Progress and Poverty had perhaps even a larger impact around the world, in places such as Denmark, the United Kingdom, Australia, and New Zealand, where George's influence was enormous. Contemporary sources and historians claim that in the United Kingdom, a vast majority of both socialist and classical liberal activists could trace their ideological development to Henry George. George's popularity was more than a passing phase; even by 1906, a survey of British parliamentarians revealed that the American author's writing was more popular than Walter Scott, John Stuart Mill, and William Shakespeare.] In 1933, John Dewey estimated that Progress and Poverty "had a wider distribution than almost all other books on political economy put together."
Book Details
Original Language
English
Genre/Category
Tags/Keywords
Author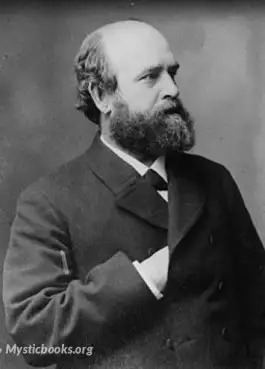 Henry George was an American political economist and journalist. His writing was immensely popular in 19th-century America and sparked several reform movements of the Progressive Era. He inspired the...
More on Henry George
Download eBooks
Listen/Download Audiobook
Reviews for
Progress and Poverty
No reviews posted or approved, yet...