 Ten Boys Who Lived on the Road from Long Ago to Now
by Jane Andrews
It is a captivating book that takes readers on a journey through time, exploring the lives of ten remarkable boys. Written by Jane Andrews, this book has been cherished by readers since its publication. First published in 1885, "Ten Boys Who Lived on the Road from Long Ago to Now" has stood the test of time and continues to be a beloved choice for young readers. The book provides a fascinating glimpse into history, following the adventures of boys from different time periods and cultures. Through vivid storytelling, Jane Andrews introduces readers to these diverse characters, each with their own unique experiences and challenges. From ancient times to the present day, readers will witness the joys, struggles, and triumphs of these extraordinary boys. This book offers valuable insights into various historical periods, shedding light on the customs, traditions, and everyday lives of people from different eras. It presents an engaging and educational reading experience for children, fostering their curiosity about history and encouraging empathy and understanding for people from different walks of life. "Ten Boys Who Lived on the Road from Long Ago to Now" by Jane Andrews is a timeless classic that combines entertainment and education seamlessly. With its engaging narrative and historical richness, this book has remained relevant and cherished by generations of readers. It is a perfect choice for young readers who wish to embark on an exciting journey through time and learn about the lives of boys who shaped history in their own unique ways.
'Ten Boys Who Lived on the Road from Long Ago to Now' Summary
"Ten Boys Who Lived on the Road from Long Ago to Now" by Jane Andrews is a captivating book that transports readers through time to meet ten remarkable boys from various historical periods. Penned by the talented author Jane Andrews, this book has enthralled readers since its initial publication.
Within the pages of this timeless classic, readers will embark on a thrilling adventure, exploring the lives and experiences of these extraordinary boys. Each chapter introduces a different boy, hailing from a distinct time and culture, providing a diverse and fascinating range of stories.
From ancient civilizations to the modern era, the book immerses readers in the captivating narratives of these young heroes. We meet Alfred, a brave Anglo-Saxon boy who defends his people against Viking invaders, showcasing the valor and resilience of the era. Then there's Leonardo, a creative and visionary Italian boy who transforms the world of art and science with his remarkable inventions and artistic genius.
The book also introduces readers to Hugh, a courageous Scottish boy who faces the challenges of medieval times with unwavering determination. Through his story, we gain a glimpse into the rugged landscapes and feudal society of Scotland's past. Moving forward, we encounter Prince Charlie, an adventurous English boy who embarks on a daring quest during the Tudor era, full of intrigue and danger.
Each chapter paints a vivid picture of the historical period it represents, giving readers a deep understanding of the customs, traditions, and challenges faced by people of that time. Whether it's exploring ancient Rome with Horatius, experiencing the American Revolution through the eyes of Robert, or witnessing the impact of industrialization with Cyrus, the book takes readers on an immersive journey through history.
Throughout the narratives, the author weaves valuable lessons of courage, perseverance, and compassion, inspiring young readers to embrace these qualities in their own lives. The stories spark curiosity about history and encourage empathy and understanding for people from different eras and backgrounds.
"Ten Boys Who Lived on the Road from Long Ago to Now" is a beloved classic that seamlessly blends entertainment and education. Its engaging storytelling and rich historical detail have made it a cherished choice for generations of readers. Whether you're a young reader eager to delve into history or an adult looking to revisit the joys of childhood, this book promises an unforgettable literary adventure.
Book Details
Original Language
English
Genre/Category
Tags/Keywords
Author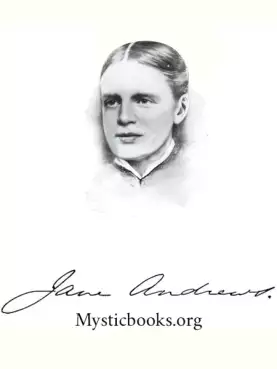 Jane Andrews was an American author and educator. Andrews was born in Newburyport, Massachusetts, as the third child and daughter of John and Margaret Demmon Rand Andrews. Her grandfather, Reverend Jo...
More on Jane Andrews
Download eBooks
Listen/Download Audiobook
Reviews for
Ten Boys Who Lived on the Road from Long Ago to Now
No reviews posted or approved, yet...