 That Affair Next Door
A perplexing mystery novel published in 1897, That Affair Next Door focuses on a mysterious murder that has occurred in a quiet neighborhood, incidentally in the house next door to the home of the curious Miss Butterworth. Consequently, the middle-aged spinster becomes directly involved in the unraveling of the gruesome crime, instigated by her inquisitive and resolute nature.
'That Affair Next Door' Summary
The story sets into motion with the introduction of its protagonist, Miss Amelia Butterworth, an admirable woman in her fifties, who has never experienced the doubtful bliss of marriage, but nevertheless is quite contempt with her respected status in the inner circle of New York society and her comfortable home. Furthermore, she is characterized by her inquisitive nature, which she denies being nosiness, but rather explains that she is simply an observer of human nature. Such an observation is made late one evening when Miss Butterworth notices a man and woman enter the supposedly empty house next door, whose owners are away on a trip abroad. Carefully looking out from her window, she notices the man leave the house some time later, but his female companion does not follow suit. The next morning Miss Butterworth's curiosity gets the better of her as she sets off to the house hoping to meet the female visitor, but instead her knocking at the door is met with silence. Expressing her concerns to a police officer, she convinces him to enter the house in which they are subsequently greeted by a shocking scene, as they find the woman dead, crushed under a cabinet. Accordingly, Detective Ebenezer Gryce makes an appearance, leading the murder investigation, while Miss Butterworth, acting on self-initiative, undertakes her own investigation to try and solve the murder.
The novel effectively justifies Green's title as the mother of the American mystery novel, as she develops a complex mystery plot, portrays a handful of intriguing characters, and additionally keeps the audience on their toes until the very last page. One of Green's most acclaimed mysteries, That Affair Next Door is sure to enthrall readers with its many unsuspected twists, which only further encourages the audience to put on their detective hats and accompany Miss Butterworth on her adamant search for answers.
Book Details
Author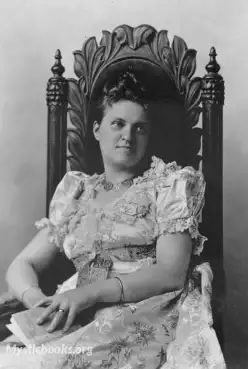 Anna Katharine Green was an American poet and novelist. She was one of the first writers of detective fiction in America and distinguished herself by writing well plotted, legally accurate stories. Gr...
More on Anna Katharine Green
Download eBooks
Listen/Download Audiobook
Reviews for
That Affair Next Door
No reviews posted or approved, yet...