 That Christ Is One
THAT CHRIST IS ONE by way of dispute with Hermias [Translated by P. E. Pusey] Wrong thought of Christ either before the Incarnation or when Incarnate. Nestorius. If Virgin not Mother of God, Christ not God. Objection to the word "was made." He takes ours, gives us His. Meaning of name "Christ."
'That Christ Is One ' Summary
Cyril of Alexandria was the leading voice of Nicene orthodoxy in the Christological controversies between Constantinople and Chalcedon . Assuming the mantle of the Cappadotian fathers, he answered the arguments of Nestorius who had changed the liturgy of Constantinople by altering the prayer which referred to Mary as the Mother of God. Although he died seven years before the Council of Chalcedon, his writings and formulations heavily influenced not only Chalcedon, but the entire trajectory of orthodox christological thought.
Book Details
Original Language
English
Genre/Category
Tags/Keywords
Author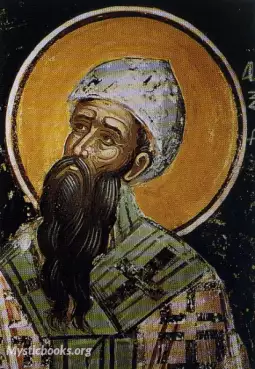 Cyril of Alexandria  was the Patriarch of Alexandria from 412 to 444. He was enthroned when the city was at the height of its influence and power within the Roman Empire. Cyril wrote extensively...
More on Cyril of Alexandria
Download eBooks
Listen/Download Audiobook
Reviews for
That Christ Is One
No reviews posted or approved, yet...