 The Critique of Practical Reason
The Critique of Practical Reason is the second of Immanuel Kant's three critiques, published in 1788. It follows on from Kant's first critique, the Critique of Pure Reason and deals with his moral philosophy. While Kant had already published one significant work in moral philosophy, the Groundwork of the Metaphysic of Morals (1785), the Critique of Practical Reason was intended to both cover a wider scope and place his ethical views within the larger framework of his system of critical philosophy.
'The Critique of Practical Reason ' Summary
The first Critique, "of Pure Reason", was a criticism of the pretensions of those who use pure theoretical reason, who claim to attain metaphysical truths beyond the ken of applied reasoning. The conclusion was that pure theoretical reason must be restrained, because it produces confused arguments when applied outside of its appropriate sphere. However, the Critique of Practical Reason is not a critique of pure practical reason, but rather a defense of it as being capable of grounding behavior superior to that grounded by desire-based practical reasoning. It is actually a critique, then, of the pretensions of applied practical reason. Pure practical reason must not be restrained, in fact, but cultivated.
Kant informs us that while the first Critique suggested that God, freedom, and immortality are unknowable, the second Critique will mitigate this claim. Freedom is indeed knowable because it is revealed by the moral law. God and immortality are also knowable, but practical reason now requires belief in these postulates of reason. Kant once again invites his dissatisfied critics to actually provide a proof of God's existence and shows that this is impossible because the various arguments (ontological, cosmological and teleological) for God's existence all depend essentially on the idea that existence is a predicate inherent to the concepts to which it is applied.
Kant insists that the Critique can stand alone from the earlier Groundwork of the Metaphysics of Morals, although it addresses some criticisms leveled at that work. This work will proceed at a higher level of abstraction.
Book Details
Genre/Category
Tags/Keywords
Author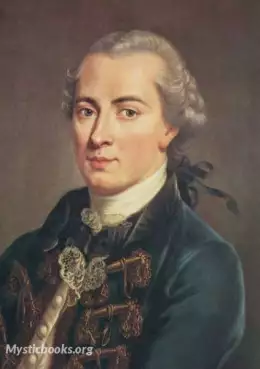 Immanuel Kant was a German philosopher and one of the central Enlightenment thinkers. Kant's comprehensive and systematic works in epistemology, metaphysics, ethics, and aesthetics have made him one o...
More on Immanuel Kant
Download eBooks
Listen/Download Audiobook
Reviews for
The Critique of Practical Reason
No reviews posted or approved, yet...