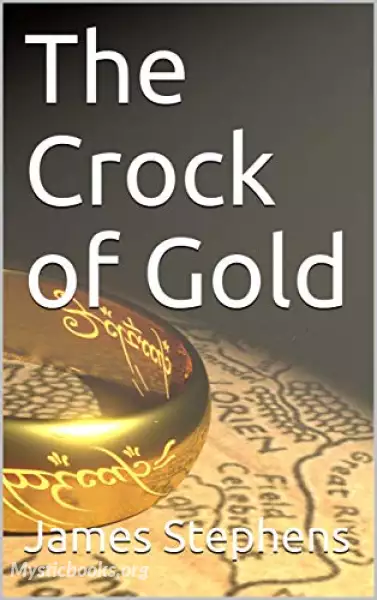 The Crock of Gold
This is a comic novel written by Irish author James Stephens, a quick-witted storyteller whose pantheistic philosophy is revealed in his adult Irish fairy tales. His first novel, The Charwoman's Daughter (1911), humorously examines the life and fantasies of a poor Dublin mother and daughter. His second, The Crock of Gold (1913), again showcases his unique writing style, quirky thoughts, grasp of irony and cleverness of phrase. No conformity here, lots of head-scratching twists and turns that reveal odd bits of wisdom too! The main characters are an extremely pedantic Philosopher, his revengeful wife, their sweet innocent children lured down leprechaun holes, a teenage girl seduced by Pan (the god of lust and carefree living) then saved by Angus Og (the Irish god of youth, love and beauty), culminating in a giant parade of Irish gods. Stephen's serious philosophy is on display here and there, and we learn many useful tips for dealing with fairies, goblins and gods, especially that no good comes of stealing a leprechaun's crock of gold!
'The Crock of Gold' Summary
A mixture of philosophy, Irish folklore and the "battle of the sexes", it consists of six books, Book 1 – The Coming of Pan, Book 2 – The Philosopher's Journey, Book 3 – The Two Gods, Book 4 – The Philosopher's Return, Book 5 – The Policemen, Book 6 – The Thin Woman's Journey, that rotate around a philosopher and his quest to find the most beautiful woman in the world, Cáitilin Ni Murrachu, daughter of a remote mountain farm, and deliver her from the gods Pan and Aengus Óg, while himself going through a catharsis.
The Philosopher is arrested for murder after the neighbouring Leprecauns of Gort na Clocha Mora (whose crock of gold has been taken) lay information with the police that the two friends who shared the Philosopher's house have died, with the implication that they have been killed. "It is in circumstances such as these that dangerous alliances are made," wrote Stephens, "and, for the first time in history, the elemental beings invoked bourgeois assistance."
The Philosopher is then whisked away by his wife the Thin Woman of Inis Magrath (who herself belongs to the most powerful Shee of Ireland). The Philosopher and the Thin Woman of Inis Magrath encounter notable characters on their separate journeys, in his case Angus Óg, and in hers the Three Infinites.
Book Details
Author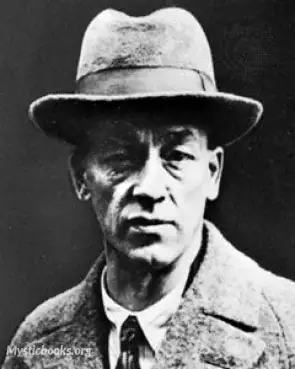 James Stephens was an Irish novelist and poet. James Stephens' birth is somewhat shrouded in mystery. Stephens himself claimed to have been born on the same day and same year as James Joyce (2 Februar...
More on James Stephens
Download eBooks
Listen/Download Audiobook
Reviews for
The Crock of Gold
No reviews posted or approved, yet...