 The Economic Consequences of the Peace
The book was a best-seller throughout the world and was critical in establishing a general opinion that the treaties were a "Carthaginian peace" designed to crush the defeated Central Powers, especially Germany. It helped to consolidate American public opinion against the treaties and against joining the League of Nations. The perception by much of the British public that Germany had been treated unfairly was, in turn, a crucial factor in later public support for the appeasement of Hitler
'The Economic Consequences of the Peace ' Summary
Keynes left Cambridge University to work at the Treasury in 1915. He worked daily on financing the war effort during World War I. That disturbed many of the pacifist members of the Bloomsbury Group of which he was a member. Lytton Strachey sent him a note in 1916 asking Keynes why he was still working at the Treasury.
Keynes quickly established a reputation as one of the Treasury's most able men and travelled to the Versailles Conference as an advisor to the British Government. In preparation for the conference, he argued that there should preferably be no reparations or that German reparations should be limited to £2,000 million. He considered that there should be a general forgiveness of war debts, which, he considered, would benefit Britain. Lastly, Keynes wanted the US government to launch a vast credit program to restore Europe to prosperity as soon as possible.
His general concern was that the Versailles conference should set the conditions for economic recovery. However, the conference focused on borders and national security. Reparations were set at a level that Keynes perceived would ruin Europe. Woodrow Wilson, the President of the United States, who represented his country at the conference, refused to countenance forgiveness of war debts and US Treasury officials would not even discuss the credit program.
During the conference, Keynes' health deteriorated, and he resigned from his position in frustration as a protest on 26 May 1919, before the Treaty of Versailles was signed on 28 June. He returned to Cambridge and wrote The Economic Consequences of the Peace over two months in the summer. Although a best seller, and highly influential, especially to those who already had doubts about the Treaty, it has also been described as "a diatribe".
Book Details
Original Language
English
Genre/Category
Tags/Keywords
Author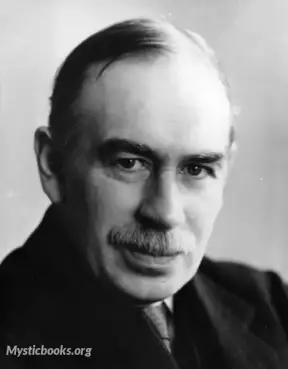 John Maynard Keynes, 1st Baron Keynes was an English economist whose ideas fundamentally changed the theory and practice of macroeconomics and the economic policies of governments. Originally trained...
More on John Maynard Keynes
Download eBooks
Listen/Download Audiobook
Reviews for
The Economic Consequences of the Peace
No reviews posted or approved, yet...