 The Epistle of Polycarp to the Philippians
by Polycarp
Polycarp was a pupil of the Disciple John who taught him in the Christian faith. He spread the gospel and had great influence in all the Western and Eastern churches of his day and in the following centuries through his writings. He suffered martyrdom as an old man. Because of faithful men like him the Church has maintained the teachings of Christ and continues to promulgate the true gospel given to us by the disciples of Christ and carried forward by those of like mindedness.
'The Epistle of Polycarp to the Philippians ' Summary
Polycarp's Letter to the Philippians (often simply called To the Philippians) composed around 110 to 140 AD is described by Irenaeus as follows: "There is also a forceful epistle written by Polycarp to the Philippians, from which those who wish to do so, and are anxious about their salvation, can learn the character of his faith, and the preaching of the truth." (J Stevenson, A new Eusebius [London: SPCK, 1965] p. 120) This is one quote from the epistle: "Stand fast, therefore, in this conduct and follow the example of the Lord, 'firm and unchangeable in faith, lovers of the brotherhood, loving each other, united in truth,' helping each other with the mildness of the Lord, despising no man."
Book Details
Original Language
Unknown
Genre/Category
Tags/Keywords
Author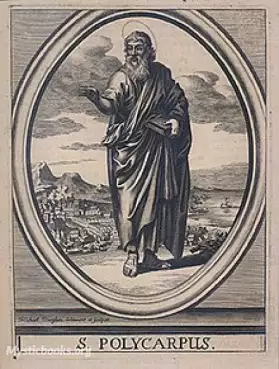 Polycarp was a Christian bishop of Smyrna. According to the Martyrdom of Polycarp, he died a martyr, bound and burned at the stake, then stabbed when the fire failed to consume his body. Polycarp is r...
More on Polycarp
Download eBooks
Unfortunately, no ebooks exist for this book, yet...
Listen/Download Audiobook
Reviews for
The Epistle of Polycarp to the Philippians
No reviews posted or approved, yet...