 The Fundamental Principles of the Metaphysic of Morals
Groundwork of the Metaphysics of Morals is the first of Immanuel Kant's mature works on moral philosophy and remains one of the most influential in the field. Kant conceives his investigation as a work of foundational ethics—one that clears the ground for future research by explaining the core concepts and principles of moral theory, and showing that they are normative for rational agents.
'The Fundamental Principles of the Metaphysic of Morals' Summary
Kant purposes to lay bare the fundamental principle of morality and show that it applies to us. Central to the work is the role of what Kant refers to as the categorical imperative, the concept that one must act only according to that precept which he or she would will to become a universal law. He provides a groundbreaking argument that the rightness of an action is determined by the principle that a person chooses to act upon. This stands in stark contrast to the moral sense theories and teleological moral theories that dominated moral philosophy at the time of Kant's career.
The Groundwork is broken into a preface, followed by three sections. Kant's argument works from common reason up to the supreme unconditional law, in order to identify its existence. He then works backwards from there to prove the relevance and weight of the moral law. The book is famously obscure and it is partly because of this that Kant later, in 1788, decided to publish the Critique of Practical Reason.
Book Details
Genre/Category
Tags/Keywords
Author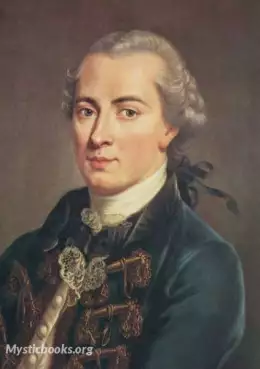 Immanuel Kant was a German philosopher and one of the central Enlightenment thinkers. Kant's comprehensive and systematic works in epistemology, metaphysics, ethics, and aesthetics have made him one o...
More on Immanuel Kant
Download eBooks
Listen/Download Audiobook
Reviews for
The Fundamental Principles of the Metaphysic of Morals
No reviews posted or approved, yet...