 The Little Match Girl
"The Little Match Girl" is a literary fairy tale by Danish poet and author Hans Christian Andersen. The story, about a dying child's dreams and hope, was first published in 1845. It has been adapted to various media, including animated, live-action, and VR films as well as television musicals.
'The Little Match Girl' Summary
On a freezing New Year's Eve a poor young girl, shivering and barefoot, tries to sell matches in the street. Afraid to go home because her father will beat her for failing to sell any matches, she huddles in the alley between two houses and lights matches, one by one, to warm herself.
In the flame of the matches she sees a series of comforting visions: a warm stove, a holiday feast, a happy family, and a Christmas tree. Each vision disappears as its match burns out. In the sky she sees a shooting star, which her late grandmother had told her means someone is on their way to Heaven. In the flame of the next match she sees her grandmother, the only person to have treated her with love and kindness. To keep the vision of her grandmother alive as long as possible, the girl lights the entire bundle of matches.
When the matches are gone the girl dies, and her grandmother carries her soul to Heaven. The next morning, passers-by find the girl frozen, and express pity. They do not know about the wonderful visions she had seen, or how happy she is with her grandmother in heaven.
Book Details
Genre/Category
Tags/Keywords
Author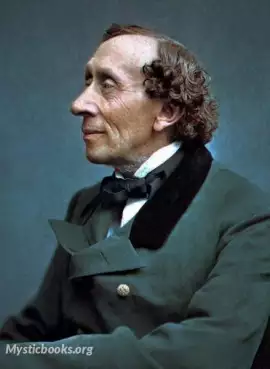 Andersen's fairy tales, consisting of 156 stories across nine volumes and translated into more than 125 languages, have become culturally embedded in the West's collective consciousness, readily acces...
More on Hans Christian Andersen
Download eBooks
Listen/Download Audiobook
Reviews for
The Little Match Girl
No reviews posted or approved, yet...