 The Mabinogion, Volume 2
by Anonymous
This is the second of three volumes of The Mabinogion, a collection of some of the earliest tales from the British Isles. Lady Charlotte Guest translated the stories in Volume 2 from a 14th-century Welsh manuscript, The Red Book of Hergest. These stories include the earliest written reference to the legendary King Arthur.
'The Mabinogion, Volume 2' Summary
The tales Culhwch and Olwen and The Dream of Rhonabwy have interested scholars because they preserve older traditions of King Arthur. The subject matter and the characters described events that happened long before medieval times. After the departure of the Roman Legions, the later half of the 5th century was a difficult time in Britain. King Arthur's twelve battles and defeat of invaders and raiders are said to have culminated in the Battle of Badon.
There is no consensus about the ultimate meaning of The Dream of Rhonabwy. On one hand it derides Madoc's time, which is critically compared to the illustrious Arthurian age. However, Arthur's time is portrayed as illogical and silly, leading to suggestions that this is a satire on both contemporary times and the myth of a heroic age.
Rhonabwy is the most literary of the medieval Welsh prose tales. It may have also been the last written. A colophon at the end declares that no one is able to recite the work in full without a book, the level of detail being too much for the memory to handle. The comment suggests it was not popular with storytellers, though this was more likely due to its position as a literary tale rather than a traditional one.
The tale The Dream of Macsen Wledig is a romanticised story about the Roman emperor Magnus Maximus, called Macsen Wledig in Welsh. Born in Hispania, he became a legionary commander in Britain, assembled a Celtic army and assumed the title of Emperor of the Western Roman Empire in 383. He was defeated in battle in 385 and beheaded at the direction of the Eastern Roman emperor.
The story of Taliesin is a later survival, not present in the Red or White Books, and is omitted from many of the more recent translations.
Books in 'The Mabinogion' series
The Mabinogion, Volume 2 by Anonymous
Book Details
Genre/Category
Tags/Keywords
Author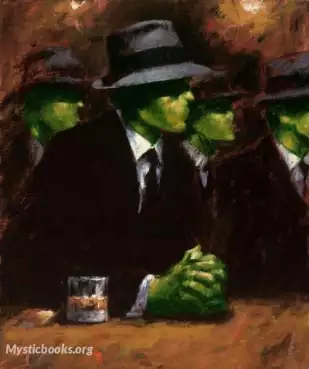 An anonymous author is a writer who has chosen to keep their identity hidden from their readers. The reasons for this decision can vary, and may include political or social persecution, personal priva...
More on Anonymous
Download eBooks
Listen/Download Audiobook
Reviews for
The Mabinogion, Volume 2
No reviews posted or approved, yet...