 The Majesty of Calmness
Change your life by changing your thoughts. The Majesty of Calmness is your guide to attracting prosperity, manifesting opportunities, and managing stress–all while discovering the values most precious to you.
'The Majesty of Calmness' Summary
"The Majesty of Calmness" is a book written by William George Jordan, an American author and philosopher known for his works on personal development and self-improvement. The book was first published in 1900 and is still in print today.
"The Majesty of Calmness" is a self-help book that teaches the principles of calmness and how to cultivate it in one's daily life. The book begins by exploring the concept of calmness and its importance in achieving personal and professional success. It then goes on to provide a range of strategies and techniques for cultivating calmness in the face of life's challenges and stresses. These include techniques for managing emotions, developing mental discipline, and finding peace and balance in daily life.
The book also covers the importance of maintaining a positive outlook and the role of gratitude in achieving calmness. It offers practical advice on how to incorporate these principles into daily life and suggests ways to overcome common obstacles to calmness.
Overall, "The Majesty of Calmness" is a thought-provoking and inspiring guide to cultivating calmness and achieving greater personal and professional success. It is suitable for readers of all ages and backgrounds who are looking to improve their mental and emotional well-being and achieve a greater sense of peace and balance in their lives.
Book Details
Original Language
English
Genre/Category
Tags/Keywords
Author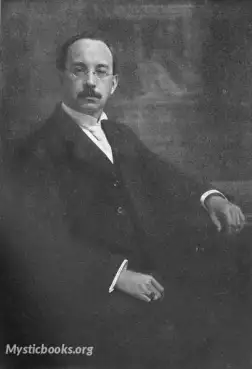 William George Jordan was an American editor, lecturer and essayist. Jordan was born in New York City on March 6, 1864. He graduated from the City College of New York and began his literary career as...
More on William George Jordan
Download eBooks
Listen/Download Audiobook
Reviews for
The Majesty of Calmness
No reviews posted or approved, yet...