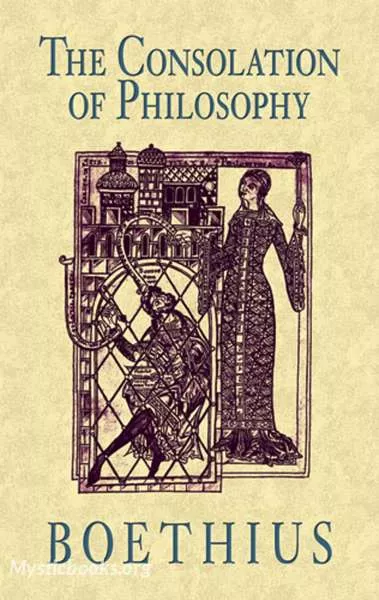 The Consolation of Philosophy
by Anicius Manlius Severinus Boethius
Consolation of Philosophy (Latin: Consolatio Philosophiae) is a philosophical work by Boethius written in about the year 524 AD. It has been described as the single most important and influential work in the West in medieval and early Renaissance Christianity, and is also the last great work that can be called Classical. Consolation of Philosophy was written during Boethius' one year imprisonment while awaiting trial, and eventual horrific execution, for the crime of treason by Ostrogothic King Theodoric the Great. Boethius was at the very heights of power in Rome and was brought down by treachery. It was from this experience he was inspired to write a philosophical book from prison reflecting on how a lord's favor could change so quickly and why friends would turn against him. It has been described as 'by far the most interesting example of prison literature the world has ever seen.' The Consolation of Philosophy stands, by its note of fatalism and its affinities with the Christian doctrine of humility, midway between the heathen philosophy of Seneca the Younger and the later Christian philosophy of consolation represented by Thomas Aquinas. – The book is heavily influenced by Plato and his dialogues (as was Boethius himself).
'The Consolation of Philosophy' Summary
Boethius writes the book as a conversation between himself and a female personification of philosophy. Philosophy consoles Boethius by discussing the transitory nature of fame and wealth ("no man can ever truly be secure until he has been forsaken by Fortune"), and the ultimate superiority of things of the mind, which she calls the "one true good". She contends that happiness comes from within, and that virtue is all that one truly has, because it is not imperiled by the vicissitudes of fortune.
Boethius engages with the nature of predestination and free will, the problem of evil, human nature, virtue, and justice. He speaks about the nature of free will and determinism when he asks if God knows and sees all, or does man have free will. On human nature, Boethius says that humans are essentially good and only when they give in to "wickedness" do they "sink to the level of being an animal." On justice, he says criminals are not to be abused, rather treated with sympathy and respect, using the analogy of doctor and patient to illustrate the ideal relationship between prosecutor and criminal.
Book Details
Genre/Category
Tags/Keywords
Author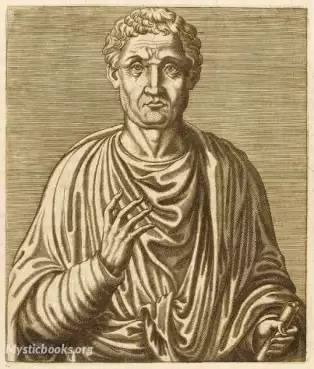 Anicius Manlius Severinus Boëthius, commonly called Boethius, was a Roman senator, consul, magister officiorum, and philosopher of the early 6th century. He was born about a year after Odoacer de...
More on Anicius Manlius Severinus Boethius
Download eBooks
Listen/Download Audiobook
Reviews for
The Consolation of Philosophy
No reviews posted or approved, yet...