 The Mountains of California
by John Muir
The Mountains of California by John Muir recounts the author's exploration of the Yosemite Valley, Mount Whitney, the famed sequoia forests and King's Canyon among other places of immense natural beauty. Written in his characteristic zestful style, with a deep understanding and respect for nature, the book is a treasure trove of geography, geology, botany, biology and sheer love of the magical planet we live in. His descriptions of the flora, fauna and magnificent scenery around him are amazing word pictures that bring this fabulous landscape to life for the reader.
'The Mountains of California' Summary
First published in 1894, this wonderful travelogue by a famed naturalist and conservationist still remains a book that delights and informs its readers.
John Muir was of Scottish-American origin and one of the first environmentalists who believed in preserving nature above the claims of trade and commerce. He believed that we human beings must save the wilderness and habitat of others we share this earth with. Some of his writings have had a deep and lasting impact on modern ecological and environmental studies and he is today widely regarded as one of the patron saints of this branch of philosophy. His considerable body of work includes letters, essays, books, writings on Nature and conservation and also several important academic works. There are many monuments in America in his memory, including the famous John Muir hiking trail in the Sierra Nevada mountains, the John Muir College, the Muir Woods National Park etc. His mission was to raise the consciousness of the ordinary person on the street so that they could recognize the importance of living in harmony with their environment and prevent them from sinking into complete materialism and disaster.
In The Mountains of California, Muir recounts his visits to the Cascades Peaks – Mt St Helens and Mt Shasta. The original edition includes some wonderful illustrations of trees, glaciers, insects, plants and several maps of the Yosemite Valley. His intrepid mountaineering skills, the hardships he endured in this harsh and lonely landscape, punctuated only by crystal clear lakes and wonderful native species of plants and animals are described with great skill in the book. His early views on destruction of indigenous species and their transformation into orchards and pastures for domestic animals are well documented here.
His lyrical descriptions of the Golden Gate through the Central Valley of California, the fathomless canyons and chasms, the valley where the California Gold Rush took place and above all the splendid stands of pine trees of different varieties make this book an interesting and delightful read for young and old readers alike.
Book Details
Original Language
English
Genre/Category
Tags/Keywords
Author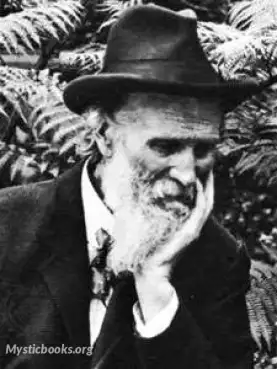 John Muir also known as "John of the Mountains" and "Father of the National Parks", was an influential Scottish-American naturalist, author, environmental philosopher, botanist, zoologist, glaciologis...
More on John Muir
Download eBooks
Listen/Download Audiobook
Reviews for
The Mountains of California
No reviews posted or approved, yet...