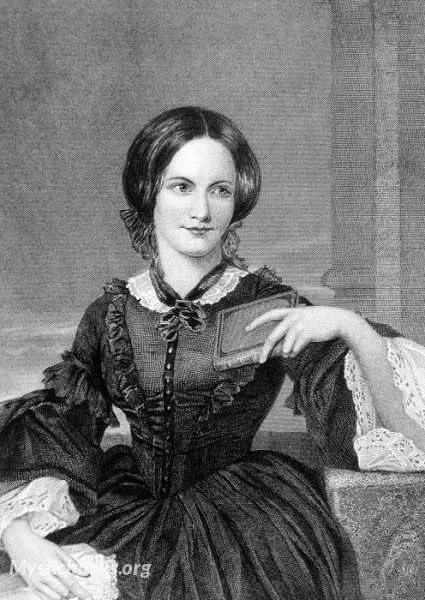 Timeline
Lifetime: 1816 - 1855 Passed: ≈ 168 years ago
Title
Novelist, Poet, Governess
Country/Nationality
England
Wikipedia
Charlotte Brontë
Charlotte Brontë (21 April 1816 – 31 March 1855) was an English novelist and poet, the eldest of the three Brontë sisters who survived into adulthood and whose novels became classics of English literature.
Brontë wrote her first known poem at the age of 13 in 1829, and was to go on to write more than 200 poems in the course of her life.Many of her poems were "published" in their homemade magazine Branwell's Blackwood's Magazine, and concerned the fictional Glass Town Confederacy.
The daughter of an Irish Anglican clergyman, Brontë was herself an Anglican. In a letter to her publisher, she claims to "love the Church of England. Her Ministers indeed, I do not regard as infallible personages, I have seen too much of them for that – but to the Establishment, with all her faults – the profane Athanasian Creed excluded – I am sincerely attached."
In a letter to Ellen Nussey she wrote:
If I could always live with you, and "daily" read the [B]ible with you, if your lips and mine could at the same time, drink the same draught from the same pure fountain of Mercy – I hope, I trust, I might one day become better, far better, than my evil wandering thoughts, my corrupt heart, cold to the spirit, and warm to the flesh will now permit me to be.
Brontë became pregnant soon after her wedding, but her health declined rapidly and, according to Gaskell, she was attacked by "sensations of perpetual nausea and ever-recurring faintness". She died, with her unborn child, on 31 March 1855, three weeks before her 39th birthday. Her death certificate gives the cause of death as tuberculosis, but biographers including Claire Harman and others suggest that she died from dehydration and malnourishment due to vomiting caused by severe morning sickness or hyperemesis gravidarum. Brontë was buried in the family vault in the Church of St Michael and All Angels at Haworth.
Books by Charlotte Brontë