 The Quaker's Catechism
It is a detailed examination of the beliefs and practices of Quakerism. It is written in the form of a question and answer format, with Baxter posing questions about various aspects of Quakerism and then providing detailed answers based on his own theological understanding. Throughout the book, Baxter offers a critique of Quaker beliefs and practices, and seeks to persuade Quakers to embrace the more traditional Puritan beliefs that he espouses. Baxter's arguments are based on his own deep knowledge of scripture, as well as his years of experience as a pastor and theologian. While The Quaker's Catechism was written over three hundred years ago, it remains an important work for scholars and historians interested in the development of religious thought in England during the 17th century. It offers valuable insight into the debates and controversies that surrounded the emergence of Quakerism as a distinct religious movement, and provides a fascinating glimpse into the mind of one of the most influential Puritan thinkers of his time.
'The Quaker's Catechism' Summary
The Quaker's Catechism is a religious book authored by Richard Baxter. The book is a comprehensive guide for Quakers and anyone interested in understanding the Quaker faith. Baxter was a prominent English Puritan church leader and theologian in the 17th century. He was known for his influential writings on theology and practical Christian living. In The Quaker's Catechism, Baxter provides a clear and concise overview of the beliefs and practices of the Quaker faith.
The book is organized into a series of questions and answers, with each chapter covering a specific topic related to Quakerism. Baxter's writing is straightforward and easy to understand, making the book accessible to readers of all levels of theological knowledge. The book covers topics such as the nature of God, the role of Jesus Christ, the importance of the Bible, and the Quaker approach to worship and sacraments.
One of the key themes of The Quaker's Catechism is the Quaker belief in the inner light of Christ. Quakers believe that every individual has a direct connection to God and that this connection is revealed through the inner light of Christ. This belief forms the basis of Quaker worship and spiritual practice, and Baxter does an excellent job of explaining it in a way that is both informative and inspiring.
Another important theme of the book is the Quaker commitment to peace and social justice. Quakers have a long history of advocacy for non-violence and equality, and Baxter highlights the importance of these values in the Quaker faith. He also addresses the role of Quakers in society and how they can work to make the world a more just and peaceful place.
Overall, The Quaker's Catechism is an excellent resource for anyone interested in learning more about the Quaker faith. Baxter's writing is engaging and informative, and he does an excellent job of explaining complex theological concepts in a way that is easy to understand. Whether you are a Quaker or simply curious about this fascinating faith tradition, this book is definitely worth reading.
Book Details
Original Language
English
Published In
17th Century
Genre/Category
Tags/Keywords
Author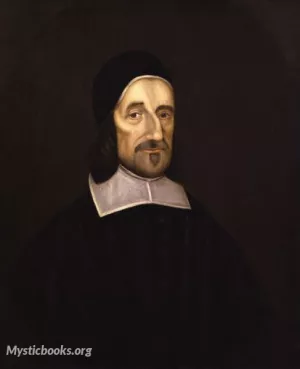 Richard Baxter was a renowned English Puritan theologian, pastor, and writer who lived in the 17th century. He was born in 1615 in Rowton, Shropshire, England and died in 1691 in London. Baxter was kn...
More on Richard Baxter
Download eBooks
Unfortunately, no ebooks exist for this book, yet...
Listen/Download Audiobook
Reviews for
The Quaker's Catechism
No reviews posted or approved, yet...