 The Works Of Robert G. Ingersoll, Volume 4
The Woodpeckers is a wonderful introduction to the world of bird study for the young naturalist, covering such topics as how he finds food, courting, how he builds his nest, the interesting ways he uses his different body parCol. Robert G. Ingersoll, one of the greatest orators of the mid-19th century, was a highly sought after lecturer/toastmaster who sold out every hall he engaged throughout America. He was an ardent abolitionist, agnostic, humanist, humanitarian, supporter of the arts, and woman's rights, and member of the Unitarian Church, who railed against the absurdities of the Bible and cruelties of Christianity, praised technology, inventors, authors and great statemen for their contributions to the uplift of mankind. Mark Twain, a contemporary of Ingersoll, reported that no one could stir up a crowd like Ingersoll, and that by the end of the Colonel's toast at General Grant's Victory Banquet after the Civil War, everyone was standing on chairs and tables stomping, cheering, crying and madly waving their napkins.ts as tools, among other topics discussed in the book.
Book Details
Original Language
English
Author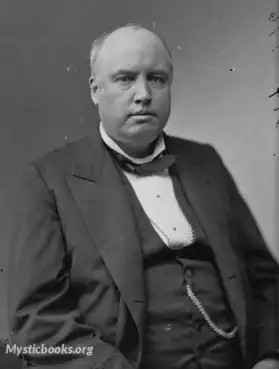 Robert Green Ingersoll was an American lawyer, writer, and orator during the Golden Age of Free Thought, who campaigned in defense of agnosticism. He was nicknamed "The Great Agnostic". Robert Ingers...
More on Robert Ingersoll
Download eBooks
Listen/Download Audiobook
Reviews for
The Works Of Robert G. Ingersoll, Volume 4
No reviews posted or approved, yet...