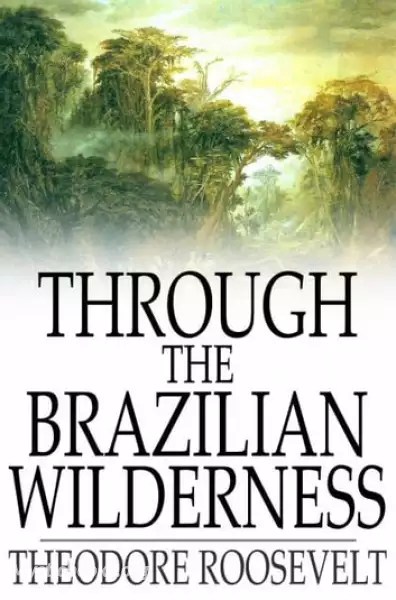 Through the Brazilian Wilderness
Roosevelt's popular book Through the Brazilian Wilderness describes his expedition into the Brazilian jungle in 1913 as a member of the Roosevelt-Rondon Scientific Expedition co-named after its leader, Brazilian explorer Cândido Rondon. The book describes all of the scientific discovery, scenic tropical vistas and exotic flora, fauna and wild life experienced on the expedition. One goal of the expedition was to find the headwaters of the Rio da Duvida, the River of Doubt, and trace it north to the Madeira and thence to the Amazon River. It was later renamed Rio Roosevel. Roosevelt's crew consisted of his 24-year-old son Kermit, Colonel Cândido Rondon, a naturalist sent by the American Museum of Natural History named George K. Cherrie, Brazilian Lieutenant Joao Lyra, team physician Dr. José Antonio Cajazeira, and sixteen highly skilled paddlers (called camaradas in Portuguese).
'Through the Brazilian Wilderness ' Summary
During the trip down the river, Roosevelt contracted malaria and a serious infection resulting from a minor leg wound. These illnesses so weakened Roosevelt that, by six weeks into the expedition, he had to be attended day and night by the expedition's physician, Dr. Cajazeira, and his son, Kermit. By this time, Roosevelt considered his own condition a threat to the survival of the others. At one point, Kermit had to talk him out of his wish to be left behind so as not to slow down the expedition, now with only a few weeks rations left. Roosevelt was having chest pains when he tried to walk, his temperature soared to 103 °F (39 °C), and at times he was delirious. He had lost over fifty pounds (20 kg). Without the constant support of his son, Kermit, Dr. Cajazeira, and the continued leadership of Colonel Rondon, Roosevelt would likely have perished. Despite his concern for Roosevelt, Rondon had been slowing down the pace of the expedition by his dedication to his own map-making and other geographical goals that demanded regular stops to fix the expedition's position via sun-based survey.
Book Details
Original Language
English
Genre/Category
Tags/Keywords
Author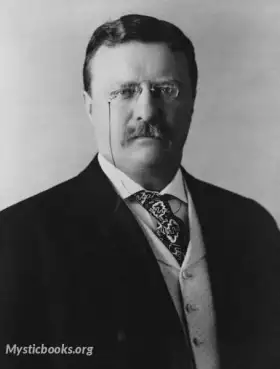 Theodore Roosevelt Jr. often referred to as Teddy or his initials T. R., was an American statesman, conservationist, naturalist, historian, and writer, who served as the 26th president of the United S...
More on Theodore Roosevelt
Download eBooks
Listen/Download Audiobook
Reviews for
Through the Brazilian Wilderness
No reviews posted or approved, yet...