 Vera; or the Nihilists
by Oscar Wilde
Vera; or, The Nihilists is a play by Oscar Wilde. It is a tragedy set in Russia and is loosely based on the life of Vera Zasulich. It was Wilde's first play, and the first to be performed. A draft of the script was completed in 1880 and the following year arrangements were made for a one-off staging in London with Mrs. Bernard-Beere in the title role, but the production was cancelled. The first performance was in 1883 at New York's Union Square Theatre, and was based on revisions made by Wilde while lecturing in America in 1882. The play, which starred Marie Prescott as Vera, was not a success and folded after only one week. It is rarely revived.
'Vera; or the Nihilists ' Summary
At the time of writing, the reform-minded Tsar Alexander II was involved in a struggle with revolutionaries who sought to assassinate him (and eventually succeeded). Though none of Wilde's characters correspond to actual Russian people of the time, the above situation was well-known both to Wilde and to the audience for which he was writing. It has been suggested that the plot was inspired by true events. In 1878, three years before the play's completion, Vera Zasulich shot the Governor of St Petersburg, Trepov. Wilde described himself as a Socialist, although Ellmann describes his Socialism as more "a general hatred of tyranny" than a specific political belief.
Marie Prescott and her husband, Mr Perzel purchased the rights to perform the play, and she was the leading actress in its first performance at the Union Square Theatre. Wilde travelled to America for the second time in his life specifically to oversee the production.
The play was withdrawn after one week. Mr Perzel stated to newspapers "the play is withdrawn simply because it did not pay," citing that he had lost $2,500 on the piece the previous week. He also implied that he had hoped Wilde himself would lecture between the acts, allowing him to capitalise on Wilde's popularity as a public speaker.
Book Details
Original Language
English
Author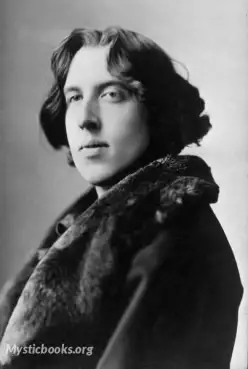 Oscar Fingal O'Flahertie Wills Wilde (16 October 1854 – 30 November 1900) was an Irish poet and playwright. After writing in different forms throughout the 1880s, the early 1890s saw him become...
More on Oscar Wilde
Download eBooks
Listen/Download Audiobook
Reviews for
Vera; or the Nihilists
No reviews posted or approved, yet...