 William Again
This is a beloved children's book that continues the mischievous adventures of the lovable and imaginative 11-year-old boy named William Brown. This delightful tale has captivated generations of readers with its timeless charm and relatable characters. In "William Again," readers are transported to the small English village of Ashendon, where William resides with his family and his group of loyal friends known as the Outlaws. From climbing trees to planning grand adventures, William's days are filled with excitement and a knack for getting into hilarious scrapes. Richmal Crompton's witty writing style and vivid storytelling bring the lively world of William to life, making it a delightful read for both children and adults alike. Through a series of humorous and relatable anecdotes, Crompton beautifully captures the essence of childhood, with its boundless imagination, playful innocence, and the occasional triumph over the grown-up world. "William Again" stands as a testament to the enduring popularity of the character William Brown, who has become an iconic figure in children's literature. With his unforgettable escapades and indomitable spirit, William continues to entertain and inspire readers of all ages. This delightful book serves as a fantastic introduction to the world of William Brown for those new to the series, while also providing a delightful continuation of the beloved character's adventures for long-time fans. Whether revisiting the charming world of Ashendon or discovering it for the first time, "William Again" is a must-read for anyone seeking a delightful and nostalgic journey into the joys and challenges of childhood.
'William Again' Summary
William Again" by Richmal Crompton takes readers on a delightful adventure with the mischievous and imaginative 11-year-old boy, William Brown. Set in the picturesque English village of Ashendon, this children's classic follows William and his gang of friends, known as the Outlaws, as they navigate the ups and downs of childhood.
The story begins with William's insatiable desire for adventure. With boundless energy and a knack for finding trouble, he leads his friends on one escapade after another. From building secret hideouts to staging mock battles, William's imagination knows no bounds. Each chapter unveils a new misadventure, leaving readers eagerly flipping the pages to discover what trouble William will find himself in next.
One of the highlights of "William Again" is the vibrant cast of characters. Alongside William, we meet his loyal friends, Ginger, Douglas, and Henry, each with their own distinct personalities. Together, they form a tight-knit group, always ready to support William's plans, even if they often end in chaos.
Throughout the book, William's encounters with authority figures provide ample comedic moments. Whether it's his exasperated teacher, Miss Milton, or his perpetually disappointed elder sister, Ethel, William's misadventures always manage to elicit laughter. Yet, beneath the laughter, there's a sense of warmth and relatability as we witness William's earnest attempts to make sense of the perplexing adult world.
As the story progresses, William finds himself entangled in a series of mishaps, leading to hilarious misunderstandings and unexpected outcomes. From mistaken identities to comical encounters with grown-ups, "William Again" is a delightful rollercoaster ride of laughter and charm.
Richmal Crompton's writing style is engaging and filled with humor, allowing readers to fully immerse themselves in William's world. Her vivid descriptions and witty dialogue bring the village of Ashendon to life, making it a place readers will want to revisit again and again.
"William Again" is not only an entertaining read but also a testament to the enduring appeal of William Brown as a beloved character in children's literature. His adventures teach us about the value of friendship, the importance of imagination, and the resilience of the human spirit.
Whether you're a long-time fan of William Brown or discovering his adventures for the first time, "William Again" is a must-read. Lose yourself in the whimsical world of Ashendon and join William and his gang on their hilarious escapades. This timeless classic will captivate readers of all ages with its charm, relatable characters, and heartwarming moments.
Book Details
Original Language
English
Author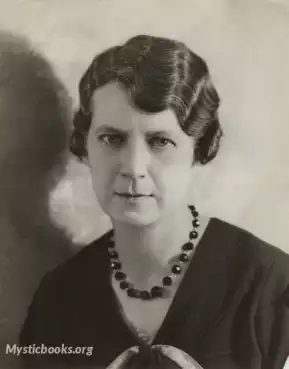 Richmal Crompton Lamburn was a popular English writer, best known for her Just William series of books, humorous short stories, and to a lesser extent adult fiction books. Crompton's best known books...
More on Richmal Crompton
Download eBooks
Listen/Download Audiobook
Reviews for
William Again
No reviews posted or approved, yet...