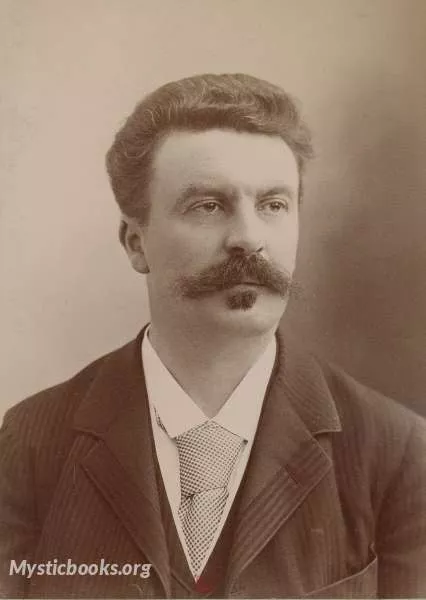 Timeline
Lifetime: 1850 - 1893 Passed: ≈ 130 years ago
Title
Novelist, Short Story Writer, Poet
Country/Nationality
French Republic
Guy de Maupassant
Henri René Albert Guy de Maupassant was a 19th-century French author, remembered as a master of the short story form, and as a representative of the Naturalist school, who depicted human lives and destinies and social forces in disillusioned and often pessimistic terms.
Maupassant was a protégé of Gustave Flaubert and his stories are characterized by economy of style and efficient, seemingly effortless dénouements. Many are set during the Franco-Prussian War of the 1870s, describing the futility of war and the innocent civilians who, caught up in events beyond their control, are permanently changed by their experiences. He wrote 300 short stories, six novels, three travel books, and one volume of verse. His first published story, "Boule de Suif" ("The Dumpling", 1880), is often considered his masterpiece.
Henri-René-Albert-Guy de Maupassant was born on 5 August 1850 at the late 16th-century Château de Miromesnil, near Dieppe in the Seine-Inférieure (now Seine-Maritime) department in France.
When Maupassant was 11 and his brother Hervé was five, his mother, an independent-minded woman, risked social disgrace to obtain a legal separation from her husband, who was violent towards her.
In 1867, as he entered junior high school, Maupassant made acquaintance with Gustave Flaubert at Croisset at the insistence of his mother. Next year, in autumn, he was sent to the Lycée Pierre-Corneille in Rouen where he proved a good scholar indulging in poetry and taking a prominent part in theatricals. In October 1868, at the age of 18, he saved the famous poet Algernon Charles Swinburne from drowning off the coast of Étretat.
The Franco-Prussian War broke out soon after his graduation from college in 1870; he enlisted as a volunteer. In 1871, he left Normandy and moved to Paris where he spent ten years as a clerk in the Navy Department. During this time his only recreation and relaxation was boating on the Seine on Sundays and holidays.
In 1881 he published his first volume of short stories under the title of La Maison Tellier; it reached its twelfth edition within two years. In 1883 he finished his first novel, Une Vie (translated into English as A Woman's Life), 25,000 copies of which were sold in less than a year. His second novel, Bel-Ami, which came out in 1885, had thirty-seven printings in four months.
Maupassant was one of a fair number of 19th-century Parisians (including Charles Gounod, Alexandre Dumas, fils, and Charles Garnier) who did not care for the Eiffel Tower. He often ate lunch in the restaurant at its base, not out of preference for the food but because it was only there that he could avoid seeing its otherwise unavoidable profile. He and forty-six other Parisian literary and artistic notables attached their names to an elaborately irate letter of protest against the tower's construction, written to the Minister of Public Works.
Maupassant also wrote under several pseudonyms such as Joseph Prunier, Guy de Valmont, and Maufrigneuse (which he used from 1881 to 1885).
On 2 January 1892, Maupassant tried to commit suicide by cutting his throat, and was committed to the private asylum of Esprit Blanche at Passy, in Paris, where he died 6 July 1893 from syphilis.
Maupassant penned his own epitaph: "I have coveted everything and taken pleasure in nothing." He is buried in Section 26 of the Montparnasse Cemetery, Paris.
Books by Guy de Maupassant