 Ball-of-Fat
The story is set in the Franco-Prussian War and follows a group of French residents of Rouen, recently occupied by the Prussian army. The ten travellers decide for various reasons to leave Rouen and flee to Le Havre in a stagecoach. Sharing the carriage are Boule de Suif or "Butterball" (lit. suet dumpling, also translated as ball of fat), a prostitute whose real name is Elisabeth Rousset; the strict Democrat Cornudet; a shop-owning couple from the petty bourgeoisie, M. and Mme. Loiseau; a wealthy upper-bourgeoisie factory-owner and his wife, M. and Mme. Carré-Lamadon; the Comte and Comtesse of Bréville; and two nuns. Thus, the carriage constitutes a microcosm of French society, representing different parts of the French population during the late 19th century.
'Ball-of-Fat ' Summary
Boule de Suif translated variously as Dumpling, Butterball, Ball of Fat, or Ball of Lard, is a famous short story by the late 19th-century French writer Guy de Maupassant, first published on 15/16 April 1880. It is arguably his most famous short story and is the title story for his collection on the Franco-Prussian War, titled Boule de Suif et Autres Contes de la Guerre (Dumpling and Other Stories of the War).
Book Details
Genre/Category
Tags/Keywords
Author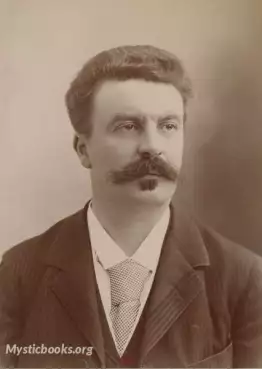 Henri René Albert Guy de Maupassant was a 19th-century French author, remembered as a master of the short story form, and as a representative of the Naturalist school, who depicted human lives...
More on Guy de Maupassant
Download eBooks
Unfortunately, no ebooks exist for this book, yet...
Listen/Download Audiobook
No reviews posted or approved, yet...