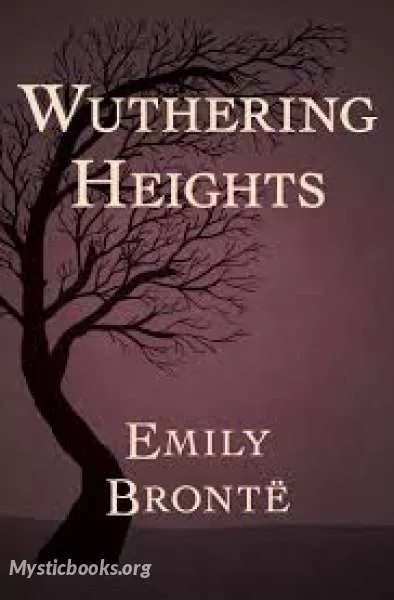 Wuthering Heights
by Emily Bronte
Emily Bronte's first and only novel, Wuthering Heights, portrays the obsessive and vengeful love story between Heathcliff and Catherine. Images of cruelty and passion with an incorporation of gothic supernatural elements set the dark and misty atmosphere present throughout the novel. Moving between two neighboring houses, Wuthering Heights and Thrushcross Grange, the wild love story turned destructive obsession is narrated by Mr. Lockwood through his diary entries. Bronte sets the novel into motion with the arrival of Mr. Lockwood at the house of his grim landlord Heathcliff. The strange and unfriendly manner in which his landlord behaves and his lack of effort to appear otherwise, sparks a flame of curiosity in Lockwood to learn more about the mysterious Wuthering Heights. After nature forces him to spend a night in the house, his eerie experience during the night only further ignites his curiosity to learn more about its past. When he settles into Thrushcross Grange he asks Nelly the housekeeper to tell him more about Wuthering Heights and its residents. Nelly then recounts events leading to Heathcliff's current bitter state, beginning with his childhood when he was brought in by Mr. Earnshaw, owner of the Wuthering Heights manor. As the young dark-skinned Heathcliff tries to fit in with the family, everyone grows to like him except for Mr. Earnshaw's son Hindley, who is jealous of the affection Heathcliff receives from his father. His sister Catherine, however, becomes inseparable with the youngster and the two share many adventures together on the moors and a mutual affection is born. As future events unfold, Catherine chooses to marry Edgar Linton, who lives in the nearby Thrushcross Grange, and leaves Heathcliff heartbroken. Hurled into a world of revenge, Heathcliff extends his mission of vengeance to their innocent children years later as they face lurking resentment and animosity. Bronte's Gothic romance novel combines the use of extraordinary literary devices, while simultaneously structuring a captivating storyline. Vivid descriptions, a compelling plot and a complex array of characters is what maintains the special place Wuthering Heights holds on the classic literature bookshelf.
'Wuthering Heights' Summary
Thirty years earlier, the Earnshaws live at Wuthering Heights with their children, Hindley and Catherine, and a servant — Nelly herself. Returning from a trip to Liverpool, Earnshaw brings a young orphan whom he names Heathcliff and treats as his favourite. His own children he neglects, especially after his wife dies. Hindley beats Heathcliff, who gradually becomes close friends with Catherine.
Hindley departs for university, returning as the new master of Wuthering Heights on the death of his father three years later. He and his new wife Frances allow Heathcliff to stay, but only as a servant.
Heathcliff and Catherine spy on Edgar Linton and his sister Isabella, children who live nearby at Thrushcross Grange. Catherine is attacked by their dog, and the Lintons take her in, sending Heathcliff home. When the Lintons visit, Hindley and Edgar make fun of Heathcliff and a fight ensues. Heathcliff is locked in the attic and vows revenge.
Frances dies after giving birth to a son, Hareton. Two years later, Catherine becomes engaged to Edgar. She confesses to Nelly that she loves Heathcliff, and will try to help but cannot marry him because of his low social status. Nelly warns her against the plan. Heathcliff overhears part of the conversation and, misunderstanding Catherine's heart, flees the household. Catherine falls ill, distraught.
Edgar and Catherine marry, and three years later Heathcliff unexpectedly returns — now a wealthy gentleman. He encourages Isabella's infatuation with him as a means of revenge on Catherine. Enraged by Heathcliff's constant presence at Thrushcross Grange, Edgar cuts off contact. Catherine responds by locking herself in her room and refusing food; pregnant with Edgar's child, she never fully recovers. At Wuthering Heights Heathcliff gambles with Hindley who mortgages the property to him to pay his debts. Heathcliff elopes with Isabella, but the relationship fails and they soon return.
When Heathcliff discovers that Catherine is dying, he visits her in secret. She dies shortly after giving birth to a daughter, Cathy, and Heathcliff rages, calling on her ghost to haunt him for as long as he lives. Isabella flees south where she gives birth to Heathcliff's son, Linton. Hindley dies six months later, leaving Heathcliff as master of Wuthering Heights.
Twelve years later, Isabella is dying and the still-sickly Linton is brought back to live with his uncle Edgar at the Grange, but Heathcliff insists that his son must instead live with him. Cathy and Linton (respectively at the Grange and Wuthering Heights) gradually develop a relationship. Heathcliff schemes to ensure that they marry, and on Edgar's death demands that the couple move in with him. He becomes increasingly wild and reveals that on the night Catherine died he dug up her grave, and ever since has been plagued by her ghost. When Linton dies, Cathy has no option but to remain at Wuthering Heights.
Having reached the present day, Nelly's tale concludes.
Book Details
Original Language
English
Genre/Category
Tags/Keywords
Author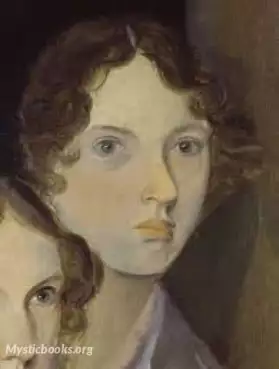 Emily Jane Brontë (30 July 1818 – 19 December 1848) was an English novelist and poet who is best known for her only novel, Wuthering Heights, now considered a classic of English literature....
More on Emily Bronte
Download eBooks
Listen/Download Audiobook
Reviews for
Wuthering Heights
No reviews posted or approved, yet...