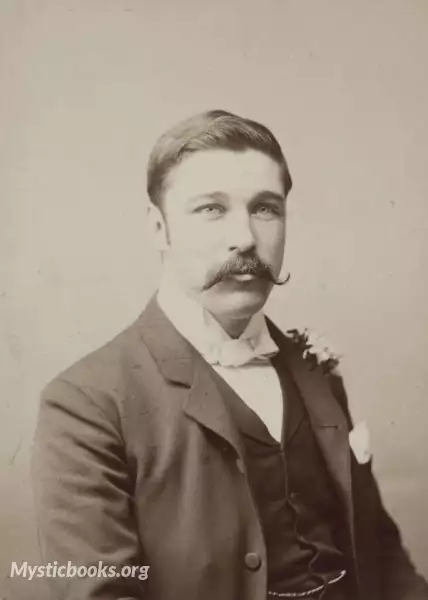 Timeline
Lifetime: 1859 - 1932 Passed: ≈ 91 years ago
Title
Novelist
Country/Nationality
England
Wikipedia
Fergus Hume
Ferguson Wright Hume known as Fergus Hume, was a prolific English novelist, known for his detective fiction, thrillers and mysteries.
Hume was born in Powick, Worcestershire, England, the second son of James C. Hume, a Scot and clerk and steward at the County Pauper and Lunatic Asylum there. When he was three the family emigrated to Dunedin, New Zealand, where he was educated at Otago Boys' High School and studied law at the University of Otago. He was admitted to the New Zealand bar in 1885. Shortly after graduation Hume relocated to Melbourne, Australia, where he obtained a job as a barristers' clerk. He began writing plays, but found it impossible to persuade the managers of Melbourne theatres to accept or even to read them.
Hume settled back in England, first in London, but after a few years in Thundersley, Essex at Church Cottage, probably at the invitation of the Reverend Thomas Noon Talfourd Major. Hume lived in Thundersley for thirty years, publishing in excess of 130 novels, plus several collections – most of them mystery stories, though he never recaptured the success of his first novel. He also wrote lyrics to songs composed by his brother-in-law, Charles Willeby, and book reviews for literary journals including The Bookman.
The 1911 census lists him as 'author', aged 51, and living at Church Cottage, Thundersley, which consisted of six rooms. He had a housekeeper, Ada Louise Peck, a widow of 69. He regularly travelled to Italy, France, Switzerland and other European countries.
When the Rev Talfourd Major died in 1915, Hume had to leave Church Cottage. He moved to 'Rosemary Cottage', 34 Grandview Road, Thundersley, where he lived with John Joseph Melville and his wife. Melville was a metallurgical chemist by profession, with a special study of alchemy.
Hume was reputed to be deeply religious and intensely private and known to avoid publicity, but in his later years he lectured at young people's clubs and debating societies. He died at Thundersley on 12 July 1932 and lies in an unmarked grave next to an actress and the Rev Maley. All he left in his will were some small items, like a horse blanket and a pipe. His estate was valued at £201.