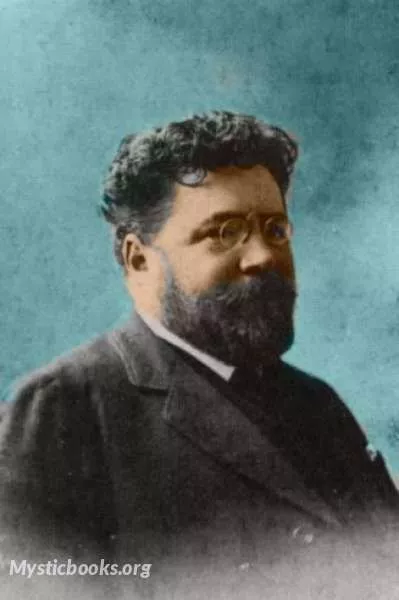 Timeline
Lifetime: 1868 - 1927 Passed: ≈ 96 years ago
Title
Journalist, Author
Country/Nationality
France
Wikipedia
Gaston Leroux
Gaston Louis Alfred Leroux was a French journalist and author of detective fiction.
In the English-speaking world, he is best known for writing the novel The Phantom of the Opera (Le Fantôme de l'Opéra, 1910), which has been made into several film and stage productions of the same name, notably the 1925 film starring Lon Chaney, and Andrew Lloyd Webber's 1986 musical. His 1907 novel The Mystery of the Yellow Room is one of the most celebrated locked-room mysteries.
Leroux was born in Paris in 1868 and died in 1927 in Nice. After schooling in Normandy, he moved to Paris, where he completed his studies in law in 1889. He inherited millions of francs and lived wildly until he nearly reached bankruptcy. In 1890, he began working as a court reporter and theater critic for L'Écho de Paris. His most important journalism came when he began working as an international correspondent for the Paris newspaper Le Matin. He was present at, and covered, the 1905 Russian Revolution.
Another case at which he was present involved the investigation and in-depth coverage of the former Paris Opera (presently housing the Paris Ballet). The basement contained a cell that held prisoners of the Paris Commune.
He left journalism in 1907 and began writing fiction. In 1919, he and Arthur Bernède formed their own film company, Société des Cinéromans, publishing novels and turning them into films. He first wrote a mystery novel titled Le mystère de la chambre jaune (1908; English title: The Mystery of the Yellow Room), starring the amateur detective Joseph Rouletabille. Leroux's contribution to French detective fiction is considered a parallel to those of Sir Arthur Conan Doyle in the United Kingdom and Edgar Allan Poe in the United States.
Leroux published his most famous work, The Phantom of the Opera, as a serial in 1909 and 1910, and as a book in 1910 (with an English translation appearing in 1911).
Leroux was made a Chevalier de la Legion d'honneur in 1909.