 The Secret of the Night
The Secret of the Night or Rouletabille and the Tsar is a 1913 mystery novel by the French writer Gaston Leroux. It is the third in his series of novels featuring the fictional detective Joseph Rouletabille, following on from The Mystery of the Yellow Room and The Perfume of the Lady in Black.
'The Secret of the Night ' Summary
Gaston Leroux, perhaps best known as the author of The Phantom of the Opera in its novel form, was also the author of a popular series of mystery novels featuring a young journalist cum detective named Joseph Rouletabille. It is most likely that Leroux styled his hero after himself. Rouletabille was in the tradition of other great detectives who solved their cases by pure deductive reasoning. Much as Sherlock Holmes, who eliminated the impossible and concluded that whatever remained, however improbable must be the truth, Rouletabille included the known facts about the case and eliminated everything that was not a known fact, no matter how much it appeared to relate to the case. In The Secret of the Night, the names of the characters are often challengingly Russian and the plot involves, appropriately, both the Czar and the Nihilists.
Book Details
Author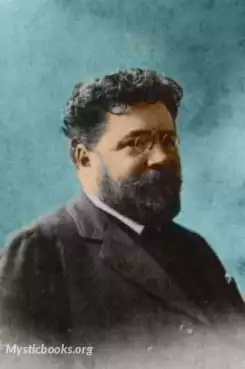 Gaston Louis Alfred Leroux was a French journalist and author of detective fiction. In the English-speaking world, he is best known for writing the novel The Phantom of the Opera (Le Fantôme de...
More on Gaston Leroux
Download eBooks
Listen/Download Audiobook
Reviews for
The Secret of the Night
No reviews posted or approved, yet...