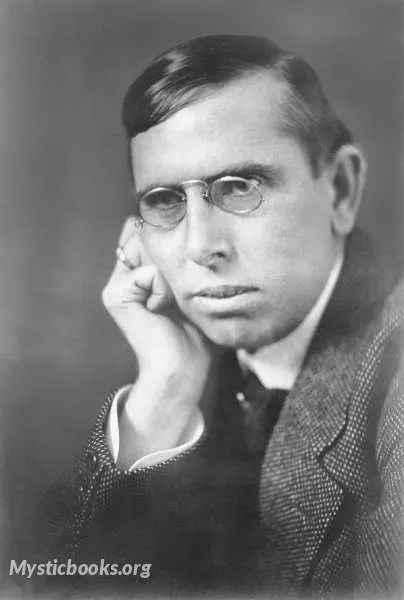 Timeline
Lifetime: 1871 - 1945 Passed: ≈ 77 years ago
Title
Novelist
Country/Nationality
United States
Wikipedia
Theodore Dreiser
Theodore Herman Albert Dreiser was an American novelist and journalist of the naturalist school. His novels often featured main characters who succeeded at their objectives despite a lack of a firm moral code, and literary situations that more closely resemble studies of nature than tales of choice and agency. Dreiser's best known novels include Sister Carrie (1900) and An American Tragedy (1925).
Dreiser was born in Terre Haute, Indiana to John Paul Dreiser and Sarah Maria (née Schanab). John Dreiser was a German immigrant from Mayen in the Eifel region, and Sarah was from the Mennonite farming community near Dayton, Ohio. Her family disowned her for converting to Roman Catholicism in order to marry John Dreiser. Theodore was the twelfth of thirteen children (the ninth of the ten surviving). Paul Dresser (1857–1906) was one of his older brothers; Paul changed the spelling of his name as he became a popular songwriter. They were raised as Catholics.
After graduating from high school in Warsaw, Indiana, Dreiser attended Indiana University in 1889–1890 without taking a degree. Dreiser was going to return from his first European vacation on the Titanic but was talked out of it by an English publisher who recommended he board a cheaper ship.
Within several years, Dreiser was writing as a journalist for the Chicago Globe newspaper and then the St. Louis Globe-Democrat. He wrote several articles on writers such as Nathaniel Hawthorne, William Dean Howells, Israel Zangwill, and John Burroughs, and interviewed public figures such as Andrew Carnegie, Marshall Field, Thomas Edison, and Theodore Thomas. Other interviewees included Lillian Nordica, Emilia E. Barr, Philip Armour and Alfred Stieglitz.
Dreiser later became an atheist.
During 1899, the Dreisers stayed with Arthur Henry and his wife Maude Wood Henry at the House of Four Pillars, an 1830s Greek Revival house in Maumee, Ohio. There Dreiser began work on his first novel, Sister Carrie, published in 1900. Unknown to Maude, Henry sold a half-interest in the house to Dreiser to finance a move to New York without her.
After proposing in 1893, he married Sara Osborne White on December 28, 1898. They ultimately separated in 1909, partly as a result of Dreiser's infatuation with Thelma Cudlipp, the teenage daughter of a colleague, but were never formally divorced. In 1913, he began a romantic relationship with the actress and painter Kyra Markham.
In 1919, Dreiser met his cousin Helen Patges Richardson (1894-1955) with whom he began an affair. Through the following decades, she remained the constant woman in his life, even through many more temporary love affairs (such as one with his secretary Clara Jaeger in the 1930s). Helen tolerated Dreiser's affairs, and they eventually married on June 13, 1944. They remained together until his death on December 28, 1945, at the age of 74.
Books by Theodore Dreiser