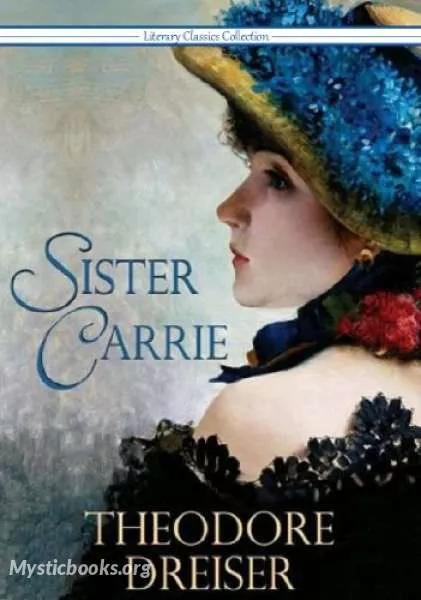 Sister Carrie
Sister Carrie is a novel by Theodore Dreiser about a young woman who moves to the big city where she starts realizing her own American Dream. She first becomes a mistress to men that she perceives as superior, but later becomes a famous actress. It has been called the "greatest of all American urban novels".
'Sister Carrie' Summary
In late 1889, dissatisfied with life in Columbia City, Wisconsin, 18-year-old Caroline Meeber, "Sister Carrie" to her family, takes the train to Chicago, to live with her older sister Minnie and Minnie's husband. On the train, Carrie meets Charles Drouet, a traveling salesman who is attracted to her because of her simple beauty and unspoiled manner. They exchange contact information, but upon discovering the "steady round of toil" and somber atmosphere at her sister's flat, she writes to Drouet and discourages him from calling on her there.
Carrie soon finds a job running a machine in a shoe factory and gives most of her meager salary to the Hansons for room and board. One day, after an illness costs her her job, she encounters Drouet. He persuades her to leave her dull, constricted life and move in with him. To press his case, he slips Carrie two ten dollar bills, opening a vista of material possibilities to her. The next day, he rebuffs her feeble attempt to return the money and retain her virtue, taking her shopping at a Chicago department store and buying her a jacket and some shoes. That night, she moves in with him.
Drouet installs her in a much nicer apartment. She gradually sheds her provincial mannerisms. By the time he introduces her to George Hurstwood, the manager of Fitzgerald and Moy's – a respectable bar that Drouet describes as a "way-up, swell place" – her material appearance has improved considerably. Hurstwood, a married man with a social-climbing wife, a 20-year-old son and a 17-year-old daughter, becomes infatuated with Carrie, and before long they start an affair, meeting secretly while Drouet is away on a business trip.
One night, Drouet casually agrees to find an actress to play Laura in an amateur theatrical presentation of Augustin Daly's melodrama Under the Gaslight for his local chapter of the Elks. He encourages a hesitant Carrie to take the part. Carrie turns out to have acting talent, and her ambition is born. Initially, she falls victim to stage fright, but Drouet's encouragement between acts enables her to give a fine performance that not only rivets the audience's attention, it inflames Hurstwood's passion, and he decides to take Carrie away from Drouet.
The next day, Drouet finds out about the affair, while Hurstwood's wife Julia learns that Hurstwood has been seen with another woman. Hurstwood makes advances, and when Carrie asks if he will marry her, he says yes. Later, Drouet confronts Carrie and informs her that Hurstwood is married, then walks out on her. After a night of drinking, and despairing at his now-emboldened wife's demands and Carrie's rejection letter, Hurstwood finds that the safe in Fitzgerald and Moy's offices has accidentally been left unlocked. When he inadvertently locks the safe after taking the money out, he drunkenly panics and steals the day's proceeds - more than $10,000. Under the false pretext of Drouet's sudden illness, he lures Carrie onto a train and takes her to Canada. In Montreal, Hurstwood is found by a private investigator; he returns most of the stolen funds to avoid prosecution. Hurstwood mollifies Carrie by arranging a marriage ceremony (though he is still married to Julia), and the couple move to New York City.
They rent a flat, where they live as George and Carrie Wheeler. Hurstwood buys a minority interest in a saloon and, at first, is able to provide Carrie with an adequate – if not lavish – lifestyle. The couple grow distant, however, as their finances do not improve much. Carrie's dissatisfaction only increases when she makes friends with a new neighbor, Mrs. Vance, whose husband is prosperous. Through Mrs. Vance, Carrie meets Robert Ames, a bright young scholar from Indiana and her neighbor's cousin, who introduces her to the idea that great art, rather than showy materialism, is worthy of admiration.
After only a few years, the saloon's landlord sells the property, and Hurstwood's business partner decides to terminate the partnership. Too proud to accept any of the limited job opportunities available to him, Hurstwood watches his savings dwindle. He urges Carrie to economize, which she finds humiliating and distasteful. As Hurstwood gradually sinks into apathy, Carrie becomes a chorus girl through her good looks. While he deteriorates further, she rises from the chorus line to small roles. Her performance as a minor, non-speaking character, a frowning Quakeress, greatly amuses the audience and makes the play a hit. She is befriended by another chorus girl, Lola Osborne, who urges Carrie to become her roommate. In a final attempt to earn money, Hurstwood becomes a scab, driving a Brooklyn streetcar during a streetcar operator's strike. His ill-fated venture lasts only two days, ending after a couple of violent encounters with the strikers. Carrie, unaware of Hurstwood's reason for quitting, leaves him.
Hurstwood ultimately becomes one of the homeless of New York, taking odd jobs, falling ill with pneumonia, and finally becoming a beggar. He ultimately commits suicide in a flophouse. Carrie achieves stardom, but finds that, even with fame and fortune, she is lonely and unhappy.
Book Details
Author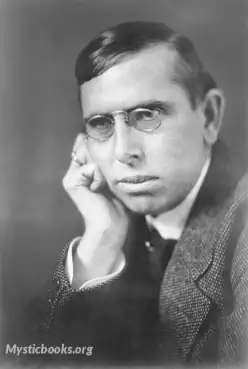 Theodore Herman Albert Dreiser was an American novelist and journalist of the naturalist school. His novels often featured main characters who succeeded at their objectives despite a lack of a firm mo...
More on Theodore Dreiser
Download eBooks
Listen/Download Audiobook
Reviews for
Sister Carrie
No reviews posted or approved, yet...