 Abraham Lincoln: A History (Volume 6)
Abraham Lincoln: A History is an 1890 ten-volume account of the life and times of Abraham Lincoln, written by John Nicolay and John Hay, who were his personal secretaries during the American Civil War. Volume 6 chronicles Lincoln's life in early 1862.
'Abraham Lincoln: A History (Volume 6)' Summary
Early in his presidency, Hay and Nicolay requested and received permission from Lincoln to write his biography. In the first years after Lincoln's death, Hay and Nicolay were not encouraged to publish such a work—Representative Isaac Newton Arnold, a Lincoln supporter, had quickly published a substantial Lincoln biography, and publishers were not eager for another. Further, the permission of Robert Lincoln, who controlled his father's papers, would have to be gained. Lincoln's former secretaries decided to wait until they had sufficient time and money.
The often-dormant proposal to write the biography was given new impetus as they came to believe Lincoln's historical image was being distorted. Ward Hill Lamon in 1872 published a biography of Lincoln based on research by William Herndon, Lincoln's law partner. Lamon's book first made widely known many of the early accounts of Lincoln's life, such as those regarding Ann Rutledge, whom Lamon related Lincoln had loved and whose death devastated him. Without access to his papers, these early biographers focused on these episodes told of the young Lincoln, that fascinated the public. The Lincoln family believed some of these distorted or untrue, and in any event disrespectful. Also becoming popular were interpretations of the war that minimized Southern blame, with the bravery of the soldiers stressed in the name of sectional reconciliation. Popular fiction, such as that by Joel Chandler Harris, pressed a nostalgic view of the Old South.
By 1872, Hay was "convinced that we ought to be at work on our 'Lincoln.' I don't think the time for publication has come, but the time for preparation is slipping away." Robert Lincoln, Lincoln's surviving child, in 1874 formally agreed to let Hay and Nicolay use his father's papers; by 1875, they were engaged in research. Hay and Nicolay enjoyed exclusive access to Lincoln's papers, which were not opened to other researchers until 1947. They gathered documents written by others, as well as many of the Civil War books already being published. They at rare times relied on memory, such as Nicolay's recollection of the moment at the 1860 Republican convention when Lincoln was nominated, but for much of the rest relied on research. The research was so extensive that in their published work, Hay and Nicolay sometimes wrote that no records exist on certain points—statements that later proved to be premature.
Hay began his part of the writing in 1876; the work was interrupted by illnesses of Hay, Nicolay, or family members, or by Hay's writing of The Bread-Winners. When Hay was in Washington as Assistant Secretary of State in 1879–81, and after Hay returned to Washington in 1885, he and Nicolay (then the Marshal of the Supreme Court) would walk to each other's house with chapter drafts or research materials. In 1881, after his temporary service as editor of the Tribune in Whitelaw Reid's absence, he agreed to do unsigned Civil War book reviews for the Tribune, but when asked to do obituaries as well, refused, "I have not read anything this winter except what bears on one subject".
By 1885, Hay had completed the chapters on Lincoln's early life, and they were submitted to Robert Lincoln, Robert retained the right of approval of the text, and required a number of changes, for example, he felt the depiction of Lincoln's father Thomas showed him as too shiftless. Sometimes Hay and Nicolay alternated chapters, sometimes one took responsibility for an entire volume.
Book Details
Original Language
English
Author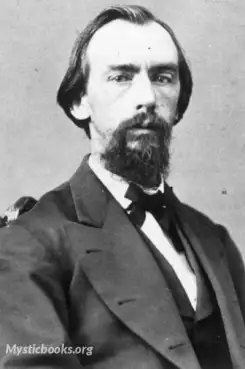 John George Nicolay was a German-born American who served as private secretary to US President Abraham Lincoln and later co-authored a biography of the 16th President. He was a member of the German br...
More on John George Nicolay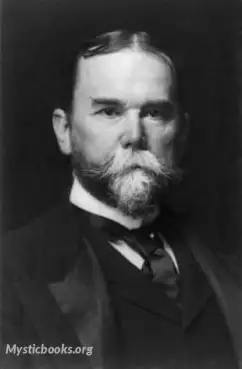 sman and official whose career in government stretched over almost half a century. Beginning as a private secretary and assistant to Abraham Lincoln, Hay's highest office was Unite...
More on John Hay
Download eBooks
Listen/Download Audiobook
Reviews for
Abraham Lincoln: A History (Volume 6)
No reviews posted or approved, yet...