 Alexander The Great
by Jacob Abbott
Jacob Abbott's book meant for young readers portrays Alexander as a military genius, endowed with remarkable intelligence, physical beauty and courage. Some of the early incidents in his life as when he tames a wild and vicious horse are described in compelling terms. Alexander's youth, his father's insistence on making him a regent for Macedonia when he was just 16 and his experiences on military campaigns with his father in Boeotia, where he displayed remarkable qualities of coolness, courage and wisdom are strikingly portrayed. Philip's separation from his wife, Olympia, Alexander's mother is also described and Abbott traces some of Alexander's less endearing qualities to this imperious queen. His haughtiness, pride and short temper which sometimes led him to be stubborn, envy and resentment of his father's powerful conquests are described as well, giving us an objective and well rounded picture of the young hero. Alexander's glorious reign and his remarkable military campaigns, the historic crossing of the Hellespont, his defeat of Darius and the conquest of territories in Asia Minor, Tyre and Egypt are the stuff of legends. At twenty-six he was the greatest ruler the ancient world had ever seen, but he had already begun to descend into a life of debauchery. His army commanders began to rebel and then followed a bloody trail of murders and assassinations. Alexander's final days are also captured in the closing chapters of this riveting book. Jacob Abbott brings all his skills as a historian and children's writer to this retelling of the life of one of the most unforgettable figures in history that appeals to both young and older readers.
'Alexander The Great' Summary
Tutored by Aristotle, compelled to ascend the throne at the age of 20 when his illustrious father was assassinated, driven by a passion for expanding the borders of his tiny kingdom, Alexander of Macedon was one of the most towering figures of ancient history. He is brought to vivid life in this gripping volume by the American children's writer Jacob Abbott.
In his short but eventful life, the young Macedonian king went on to rule over one of the most powerful and largest empires in the ancient world, breaking the hegemony of the powerful Persian dynasty of Darius. Alexander's sudden death in Babylon is one of the enduring mysteries of history. With him ended the glorious empire he had created, which stretched from the Adriatic in Europe to the Indus River on the Indian subcontinent.
Book Details
Original Language
English
Genre/Category
Tags/Keywords
Author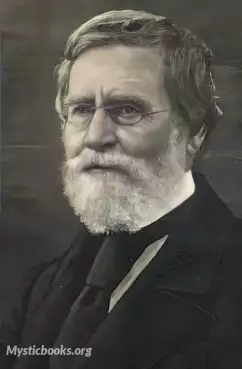 Jacob Abbott (November 14, 1803 – October 31, 1879) was an American writer of children's books. He was a prolific author, writing juvenile fiction, brief histories, biographies, religious books...
More on Jacob Abbott
Download eBooks
Listen/Download Audiobook
Reviews for
Alexander The Great
No reviews posted or approved, yet...