 An Inland Voyage
As a young man, Stevenson wished to be financially independent and began his literary career by writing travelogues. This is his first published work, written at a time when travel for pleasure was still a rarity. He and a friend traveled by canoe through France and Belgium and he relates how they were thrown in jail, mistaken for traveling salesmen and became embroiled in gypsy life.
'An Inland Voyage ' Summary
An Inland Voyage (1878) is a travelogue by Robert Louis Stevenson about a canoeing trip through France and Belgium in 1876. It is Stevenson's earliest book and a pioneering work of outdoor literature.
As a young man, Stevenson desired to be financially independent so that he might pursue the woman he loved, and set about funding his freedom from parental support by writing travelogues, the three most prominent being An Inland Voyage, Travels with a Donkey in the Cévennes (1879) and The Silverado Squatters (1883).
Voyage was undertaken with Stevenson's Scottish friend Sir Walter Grindlay Simpson, mostly along the Oise River from Belgium through France, in the Fall of 1876 when Stevenson was 26 years old. The first part, in Belgium, passed through heavily industrial areas and many canal locks, proving to be not much of a vacation. They then went by rail to France, starting downriver at Maubeuge and ending at Pontoise, close to the Seine. The route itinerary has become a popular route for modern travelers to re-enact with guidebooks and maps available.
Book Details
Original Language
English
Genre/Category
Tags/Keywords
Author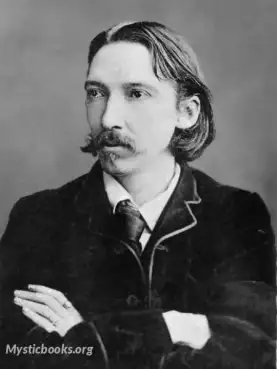 Stevenson's critical essays on literature contain "few sustained analyses of style of content". In "A Penny Plain and Two-pence Coloured" (1884) he suggests that his own approach owed much to the exag...
More on Robert Louis Stevenson
Download eBooks
Listen/Download Audiobook
Reviews for
An Inland Voyage
No reviews posted or approved, yet...