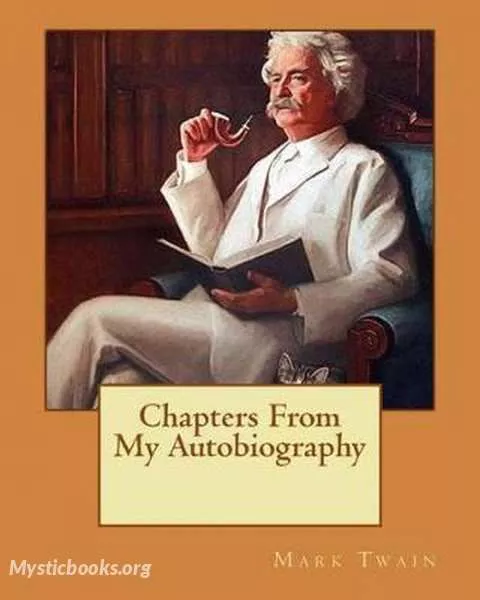 Chapters from my Autobiography
by Mark Twain
The Autobiography of Mark Twain refers to a lengthy set of reminiscences, dictated, for the most part, in the last few years of American author Mark Twain's life and left in typescript and manuscript at his death. The Autobiography comprises a rambling collection of anecdotes and ruminations rather than a conventional autobiography. Twain never compiled these writings and dictations into a publishable form in his lifetime. Despite indications from Twain that he did not want his autobiography to be published for a century, he serialised some Chapters from My Autobiography during his lifetime and various compilations were published during the 20th century. However it was not until 2010, in the 100th anniversary year of Twain's death, that the first volume of a comprehensive collection, compiled and edited by The Mark Twain Project of the Bancroft Library at University of California, Berkeley, was published.
'Chapters from my Autobiography' Summary
The Mark Twain Project of The Bancroft Library undertook to produce a complete autobiography of Twain, based upon material within their collection. The stated goal is "to publish the complete text as nearly as possible in the way Mark Twain intended it to be published after his death.".This was published in three-volumes between 2010 and 2015, with the first in the 100th anniversary year of Twain's death. All three volumes are available online with introductions and historical annotation from the editors also included with the text. The head editor for this work was Harriet Elinor Smith.
Volume 1
The first volume of a three-volume edition runs to 760 pages. It includes introductory material explaining how Twain's autobiography was written. Then follows Twain's early, fragmentary attempts at writing it; and the text of his autobiographical dictations (the main series), beginning on 10 January 1906. Volume 1 collects these up until 30 March 1906.
Volume 2
Volume 2 was published in October 2013 and runs to 736 pages. This collects dictations from 2 April 1906 until 28 February 1907.
Volume 3
The third and final volume of the Mark Twain Project edition was published in October 2015. It contains 792 pages with entries dated from 1 March 1907 to 21 October 1909. Twain's autobiography closes with a piece written in December 1909 where he laments the death of his daughter Jean and declares that, with her, his motivation for writing the autobiography has died.
Suffixing this, the volume also contains the 429-page "Ashcroft-Lyon Manuscript" written in 1909. In this Twain attacks his secretary, Isabel Lyon, and business manager, Ralph Ashcroft, for alleged embezzlement of money from the author and for manipulation of Twain's relationship with Jean, much to her distress. It takes the form of a letter to William Dean Howells, though it was never sent nor intended to be so. It was not intended by Twain to include this as part of his autobiography, and it had never been published prior to 2015 — though it had been available to scholars as part of his papers. The 21st-century editors considered it sufficiently important to include within this publication.
Book Details
Original Language
English
Genre/Category
Tags/Keywords
Author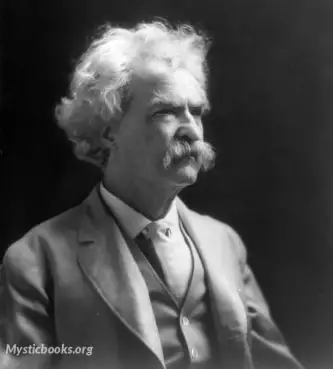 Twain was fascinated with science and scientific inquiry. He developed a close and lasting friendship with Nikola Tesla, and the two spent much time together in Tesla's laboratory. Twain patented thre...
More on Mark Twain
Download eBooks
Listen/Download Audiobook
Reviews for
Chapters from my Autobiography
No reviews posted or approved, yet...