 Children of the Tenements
by Jacob Riis
"Children of the Tenements" by Jacob A. Riis is a non-fiction book that explores the lives of impoverished children living in New York City's tenement buildings during the late 19th century. Written in 1903, Riis, a social reformer and photographer, shares his first-hand experiences documenting the harsh living conditions of these children and their families through photographs and personal stories. This book provides a unique insight into the struggles and hardships faced by immigrant families during this time period, including poverty, overcrowding, and disease. Riis' powerful storytelling sheds light on the urgent need for social and political reforms to improve the lives of these communities. "Children of the Tenements" is a valuable historical resource that has been widely recognized for its role in promoting social change in America. It is a must-read for anyone interested in social justice, urban history, or the immigrant experience.
'Children of the Tenements' Summary
"Children of the Tenements" by Jacob A. Riis is a classic non-fiction book that offers a captivating account of life in New York City during the late 19th century. The book is a poignant exploration of the daily struggles and triumphs of immigrant families living in cramped and often unsanitary tenement housing. Riis' work is an invaluable historical document that provides a window into the lives of people who were often ignored and neglected by society.
Riis was a Danish immigrant himself who rose to prominence as a social reformer and journalist. His work as a photographer documenting the slums of New York City brought him into contact with many of the people who appear in "Children of the Tenements." The book is based on his firsthand experiences living and working in these neighborhoods, and his observations are both insightful and deeply moving.
One of the most striking aspects of "Children of the Tenements" is Riis' attention to detail. He takes readers on a journey through the streets and alleys of the city, describing the sights, sounds, and smells that were all too familiar to the people who lived there. He also provides vivid descriptions of the people themselves, from the stoop-sitting grandmothers to the rambunctious children playing stickball in the streets.
Despite the hardships faced by the people he encounters, Riis' writing is infused with a sense of hope and resilience. He portrays the tenement dwellers as hardworking and resourceful, doing their best to make a life for themselves and their families despite the odds. He also highlights the many positive aspects of their culture and community, from the strong bonds of family and friendship to the vibrant street life that flourished in these neighborhoods.
Throughout "Children of the Tenements," Riis makes a powerful case for social and political reform. He calls on society to take responsibility for the welfare of its most vulnerable members and to create a more just and equitable society for all. His work helped to galvanize support for these causes and to raise awareness of the plight of immigrant families in America.
In conclusion, "Children of the Tenements" is a must-read for anyone interested in the history of New York City or the immigrant experience in America. Riis' writing is both insightful and engaging, and his firsthand accounts provide a valuable perspective on life in the city during a pivotal period of American history. Whether you are a history buff or simply a lover of great storytelling, this book is sure to captivate and inspire you.
Book Details
Original Language
English
Author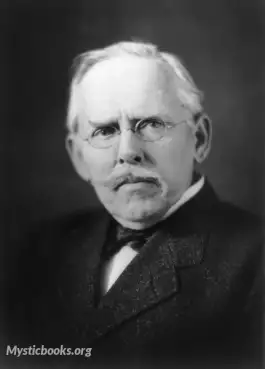 Jacob August Riis was a Danish-American social reformer, "muckraking" journalist and social documentary photographer. He contributed significantly to the cause of urban reform in America at the turn o...
More on Jacob Riis
Download eBooks
Listen/Download Audiobook
Reviews for
Children of the Tenements
No reviews posted or approved, yet...