 Comic History of the United States
For American journalist and humorist Edgar Wilson Nye who wrote under the pen name Bill Nye in the late 19th century, facts are not to be presented in their newborn, bare state. They should be properly draped and embellished before they can be presented before the public. Hence, in the Comic History of the United States published in 1894, he gives his readers the facts. But in a bid to make the historical figures more human he describes them as "people who ate and possibly drank, people who were born, flourished and died, not grave tragedians posing perpetually for their photographs." Nye was educated in rural Wisconsin and moved to Wyoming to study law. His light-hearted, flippant takes on the serious questions of the day became extremely popular and he moved into journalism. Later, he established his own newspaper, the Laramie Boomerang. Beginning with the discovery of America, a chapter in which he describes Queen Isabella and her advocacy of Christopher Columbus' famous voyage in lighter vein, Bill Nye takes a tongue in cheek look at Balboa, Cortez and the discovery of moonshine whiskey. He further delves into such serious matters as the Drawbacks of Being a Colonist, The Personality of Washington, The Dutch at New Amsterdam, The American Civil War and its alleged causes and the final Reconstruction by Johnson and Grant.
'Comic History of the United States' Summary
Nye maintains his sly humor and irreverence for honored figures like Stonewall Jackson, Generals Lee, Grant and Sherman, Thomas Jefferson, George Washington and others. Bill Nye's technique of taking hold of the facts and dressing them up with his own brand of playful banter is quite amusing and entertaining. The Comic History of the United States is quite appealing to readers of all ages, especially when they know the "real facts."
However, present day readers may find some of the passages and Bill Nye's remarks quite offensive and politically incorrect for the more enlightened times we now live in. His remarks on African Americans and American Indians can be quite jarring. The Comic History of the United States can become a platform for discussing attitudes and perspectives that were present in the last century.
Besides being a journalist and humor writer, Bill Nye was also very popular on the lecture circuit and regaled audiences all over the country with his humorous speeches. In today's time, he would probably be regarded as a standup comedian and as such, his views would certainly not be taken as grounds for an offense.
Book Details
Author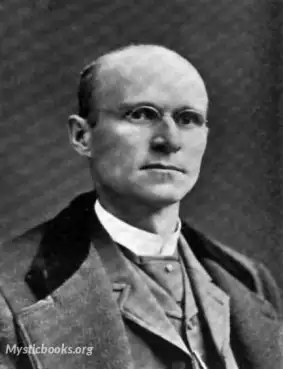 Edgar Wilson "Bill" Nye was an American humorist. He was also the founder and editor of the Laramie Boomerang. Nye was born in Shirley, Maine. His parents removed to a farm on the St Croix River in n...
More on Edgar Wilson Nye
Download eBooks
Listen/Download Audiobook
Reviews for
Comic History of the United States
No reviews posted or approved, yet...