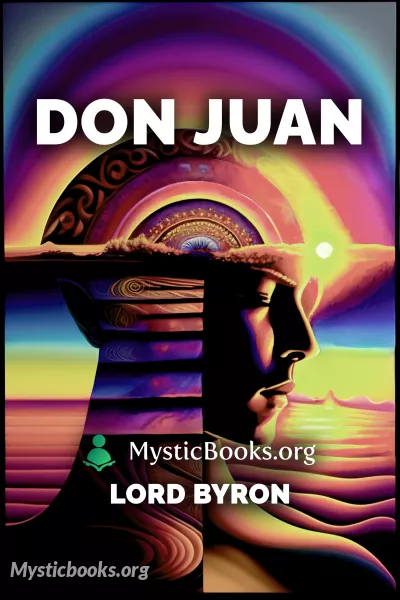 Don Juan: Canto I
In English literature, Don Juan (1819–1824), by Lord Byron, is a satirical, epic poem that portrays Don Juan not as a womaniser, but as a man easily seduced by women. As genre literature, Don Juan is an epic poem, written in ottava rima and presented in sixteen cantos. Lord Byron derived the character, but not the story, from the Spanish legend of Don Juan. Upon initial publication in 1819, cantos I and II were criticised as immoral, because the author Byron too freely ridiculed the social subjects, the persons, and the personages of his time. At his death in 1824, Lord Byron had written sixteen of seventeen cantos, whilst canto XVII went unfinished.
'Don Juan: Canto I' Summary
In Spain. Don Juan lives in Seville with his father, Don José, and his mother, Donna Inez. The romantic Donna Julia, the twenty-three-year-old wife of Don Alfonso, fancies and lusts for the sixteen-year-old boy Don Juan. Despite attempting to resist his charms, Julia enters into a love affair with Juan, and falls in love. Suspecting his wife's infidelity, Don Alfonso bursts into their bedroom, followed by his bodyguards who find no-one and nothing suspicious upon searching their master's bedroom, for Juan was hiding in the bed; Don Alfonso and his posse leave the room. Later returning alone to his bedroom, Don Alfonso comes across Juan's shoes and they fight for the woman, Donna Julia. Breaking off the fight with Don Alfonso, Don Juan escapes. To thwart rumours and the consequent bad reputation that her son has brought upon himself, Donna Inez sends Don Juan away to travel Europe, in hope that he develop a better sense of morality. While Don Alfonso punishes his faithless wife, Donna Julia, by interning her to a nunnery.
Exiled from Seville. Don Juan travels to Cádiz, accompanied by Pedrillo, a tutor, and servants. Throughout the voyage, Juan pines for the love of Donna Julia, but seasickness distracts him. A storm wrecks the ship; Juan, his entourage, and some sailors escape in a long boat. Adrift in the Aegean Sea, they soon exhaust their supplies of food and eat Don Juan's dog. Afterwards, the sailors turn cannibal and eat Pedrillo; later, the cannibal sailors go mad and die. Juan is the sole survivor of the shipwreck and the escape in the long boat. Upon landfall at one of the Cyclades islands, two women, Haidée and Zoe, her maid, discover the shipwrecked Juan and care for him in a cave at the beach. Haidée and Juan fall in love, despite neither speaking nor understanding the language of the other. Moreover, Haidée's father, Lambro, is a pirate and a slaver who dislikes Don Juan, and has him enslaved and sent to Constantinople, in the Ottoman Empire.
A digression. To give his political opinions about the Ottoman Empire's hegemony upon Greece, in "The Isles of Greece" section of canto III, Byron uses numeration and versification different from the style of verse and enumeration of the text about Don Juan. Moreover, on returning to the adventures of Don Juan, the narrator vividly describes a catalogue of the celebrations of the lovers Haidée and Don Juan. At the time of Juan's ship-wrecked arrival to the island, the islanders believed that Lambro (Haidée's father) was dead, but he returns and witnesses the revels and his daughter in company of a man. Towards the end of canto III, Byron again digresses from the adventures of Don Juan in order to insult his literary rivals, the Lake Poets, specifically William Wordsworth (1770–1850), Robert Southey (1774–1843), and Samuel Taylor Coleridge (1772–1834).
Keypoints in Summary of Don Juan
Don Juan is a complex character who has been interpreted in many different ways. He is often seen as a symbol of libertinism, a lifestyle that emphasizes pleasure and freedom. However, he can also be seen as a tragic figure, a man who is ultimately destroyed by his own desires.
The story of Don Juan begins in Seville, where he is a young nobleman who is known for his womanizing. He seduces women from all walks of life, including the daughter of the Commander, a powerful nobleman. When the Commander confronts Don Juan, Don Juan kills him in a duel.
Don Juan flees Seville and travels throughout Europe, continuing his life of seduction. He eventually arrives in Italy, where he meets Donna Anna, the daughter of the Commandante, the Commander's brother. Don Juan seduces Donna Anna, and she becomes pregnant with his child.
The Commandante is determined to avenge his brother's death. He tracks Don Juan down and challenges him to a duel. Don Juan kills the Commandante again, and he flees Italy.
Don Juan travels to Greece, where he meets Donna Elvira, a young woman who is betrothed to another man. Don Juan seduces Donna Elvira, and she breaks off her engagement. Don Juan then abandons Donna Elvira, leaving her heartbroken.
Don Juan continues his travels, and he eventually arrives in the underworld. He is confronted by the Stone Guest, the ghost of the Commander, who demands that Don Juan be punished for his crimes. Don Juan is condemned to hell, where he is forced to dance for eternity.
The story of Don Juan is a cautionary tale about the dangers of libertinism. It shows how a life of pleasure and freedom can lead to destruction. Don Juan is a complex character who is both sympathetic and repulsive. He is a man who is ultimately destroyed by his own desires.
The story of Don Juan has been told and retold many times throughout history. It is a story that continues to fascinate and intrigue people. It is a story about love, betrayal, revenge, and redemption. It is a story that is as relevant today as it was when it was first told.
Books in 'Don Juan, Canto' series
Don Juan: Canto I by George Gordon Byron, Lord
Book Details
Author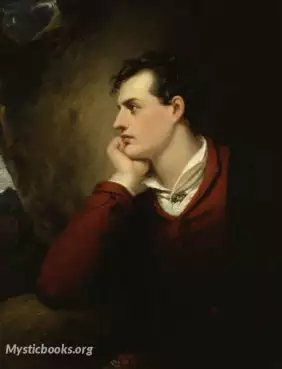 George Gordon Byron, 6th Baron Byron, known simply as Lord Byron, was an English peer, who was a poet and politician. He was one of the leading figures of the Romantic Movement and is regarded as one...
More on George Gordon Byron, Lord
Download eBooks
Listen/Download Audiobook
Reviews for
Don Juan: Canto I
ALL REVIEWS:
Really Favorable
(1)