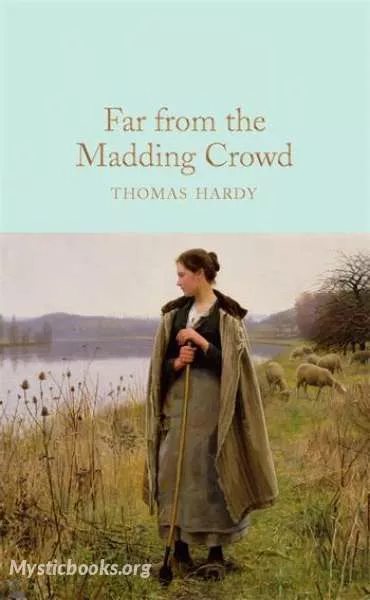 Far From the Madding Crowd
by Thomas Hardy
Far from the Madding Crowd (1874) is Thomas Hardy's fourth novel and his first major literary success. It originally appeared anonymously as a monthly serial in Cornhill Magazine, where it gained a wide readership. The novel is the first to be set in Thomas Hardy's Wessex in rural southwest England. It deals in themes of love, honour and betrayal, against a backdrop of the seemingly idyllic, but often harsh, realities of a farming community in Victorian England. It describes the life and relationships of Bathsheba Everdene with her lonely neighbour William Boldwood, the faithful shepherd Gabriel Oak, and the thriftless soldier Sergeant Troy. On publication, critical notices were plentiful and mostly positive. Hardy revised the text extensively for the 1895 edition and made further changes for the 1901 edition. In 2003, the novel was listed at number 48 on the BBC's survey The Big Read. In 2007, the book finished 10th on The Guardian's list of greatest love stories of all time. The novel has been dramatised several times, notably in the Oscar-nominated 1967 film directed by John Schlesinger.
'Far From the Madding Crowd' Summary
Gabriel Oak is a young shepherd. With the savings of a frugal life, and a loan, he has leased and stocked a farm. He falls in love with a newcomer eight years his junior, Bathsheba Everdene, a proud beauty who arrives to live with her aunt. Over time, Bathsheba and Gabriel grow to like each other well enough, and Bathsheba even saves his life once. However, when he makes her an unadorned offer of marriage, she refuses; she values her independence too much and him too little. After a few days, she moves to Weatherbury, a village some miles off.
When next they meet, their circumstances have changed drastically. An inexperienced new sheepdog drives Gabriel's flock over a cliff, ruining him. After selling off everything of value, he manages to settle all his debts but emerges penniless. He seeks employment at a hiring fair in the town of Casterbridge. When he finds none, he heads to another such fair in Shottsford, a town about ten miles from Weatherbury. On the way, he happens upon a dangerous fire on a farm and leads the bystanders in putting it out. When the veiled owner comes to thank him, he asks if she needs a shepherd. She uncovers her face and reveals herself to be none other than Bathsheba. She has recently inherited her uncle's estate and is now wealthy. Though somewhat uncomfortable, she employs him.
Meanwhile, Bathsheba gains a new admirer. William Boldwood is a prosperous farmer of about 40, whose ardour Bathsheba unwittingly awakens when she playfully sends him a valentine sealed with red wax on which she has embossed the words "Marry me". Boldwood, not realising the valentine was a jest, becomes obsessed with her and soon proposes marriage assuming she wanted the same. Although she does not love him, she toys with the idea of accepting his offer; he is the most eligible bachelor in the district. However, she avoids giving him a definite answer. When Gabriel rebukes her for her thoughtlessness regarding Boldwood, she dismisses him.
When Bathsheba's sheep begin dying from bloat, she discovers to her chagrin that Gabriel is the only man who knows how to cure them. Her pride delays the inevitable, but finally she is forced to beg him for help. Afterward, she offers him back his job, and their friendship is restored.
Book Details
Author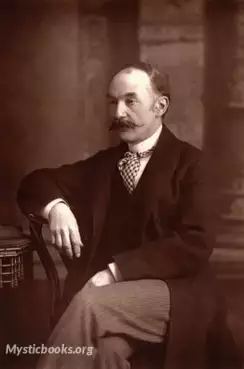 Hardy wrote poetry throughout his life and regarded himself primarily as a poet, his first collection was not published until 1898. Initially, he gained fame as the author of novels such as Far from t...
More on Thomas Hardy
Download eBooks
Listen/Download Audiobook
Reviews for
Far From the Madding Crowd
No reviews posted or approved, yet...