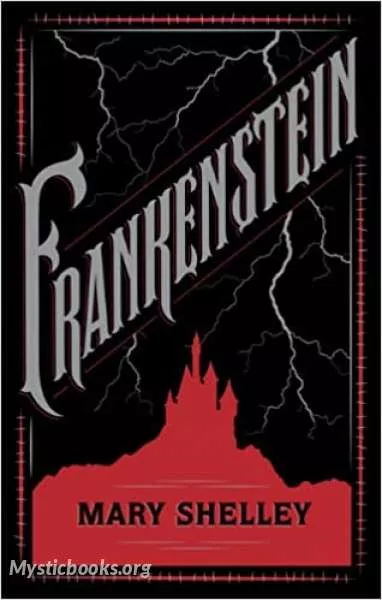 Frankenstein, or Modern Prometheus
by Mary Shelley
A precursor to gothic literature and science fiction genres, Frankenstein is a novel fuming with imagination as it depicts a well known horror story. Shelly's gothic fiction is written in epistolary form as a means of correspondence between the failed writer Robert Walton and his sister, while he is away on a dangerous expedition in search of fame. Some major themes explored in the gothic classic are the fallibility of ambition and knowledge, revenge, prejudice, isolation, and the imperfections of society. The novel begins with the introduction of Captain Robert Walton, who is on a ship bound for the North Pole in search of scientific progress and knowledge. During his voyage, he and his crew come across a man nearly frozen and in frail condition. Taking the man onboard and nurturing him back to health, Walton is finally acquainted with Victor Frankenstein. Frankenstein sees the same ambition within Walton that he too possessed and which is the reason for his current troubled state. Hence he decides to recount his life and share the miserable events leading him to his present isolated circumstance. Walton listens and records Frankenstein's account which begins with his childhood in his family home in Geneva. Even as a young child, Frankenstein was encouraged by his parents to seek out the truth about the world, and use science as his instrument. It is this passion for knowledge that prompts him to conduct experiments in order to recreate life from lifeless matter. However, the result is not the ideal being the scientist had initially expected, and instead produces an eight foot tall creature with yellow eyes and visible muscle tissue. Repulsed by his creation, Frankenstein tries to steer clear of the monster, but only ignites the monster's anger as it goes into a revenge spree taunting his creator. A chilling tale of murderous mayhem follows which is guaranteed to give goose bumps. Though many are familiar with Frankenstein through countless adaptations, most are unaware of the original depiction which can only be witnessed in the classic novel. Far from a simple horror story meant to scare and entertain, Frankenstein is a timeless classic which evokes vital questions about human nature and centers on important issues targeting human curiosity and the dangers of science.
'Frankenstein, or Modern Prometheus' Summary
Captain Walton's introductory narrative
Frankenstein is a frame story written in epistolary form. It documents a fictional correspondence between Captain Robert Walton and his sister, Margaret Walton Saville. The story takes place in the eighteenth century (the letters are dated as "17-"). Robert Walton is a failed writer who sets out to explore the North Pole in hopes of expanding scientific knowledge. During the voyage, the crew spots a dog sled driven by a gigantic figure. A few hours later, the crew rescues a nearly frozen and emaciated man named Victor Frankenstein. Frankenstein has been in pursuit of the gigantic man observed by Walton's crew. Frankenstein starts to recover from his exertion; he sees in Walton the same obsession that has destroyed him and recounts a story of his life's miseries to Walton as a warning. The recounted story serves as the frame for Frankenstein's narrative.
Victor Frankenstein's narrative
Victor begins by telling of his childhood. Born in Naples, Italy, into a wealthy Genevan family, Victor and his younger brothers, Ernest and William, are sons of Alphonse Frankenstein and the former Caroline Beaufort. From a young age, Victor has a strong desire to understand the world. He is obsessed with studying theories of alchemists, though when he is older he realizes that such theories are considerably outdated. When Victor is five years old, his parents adopt Elizabeth Lavenza, the orphaned daughter of an expropriated Italian nobleman, whom Victor later marries. Victor's parents later take in another child, Justine Moritz, who becomes William's nanny.
Weeks before he leaves for the University of Ingolstadt in Germany, his mother dies of scarlet fever; Victor buries himself in his experiments to deal with the grief. At the university, he excels at chemistry and other sciences, soon developing a secret technique to impart life to non-living matter. He undertakes the creation of a humanoid, but due to the difficulty in replicating the minute parts of the human body, Victor makes the Creature tall, about 8 feet (2.4 m) in height, and proportionally large. Despite Victor's selecting its features to be beautiful, upon animation the Creature is instead hideous, with watery white eyes and yellow skin that barely conceals the muscles and blood vessels underneath. Repulsed by his work, Victor flees. While wandering the streets the next day, he meets his childhood friend, Henry Clerval, and takes Henry back to his apartment, fearful of Henry's reaction if he sees the monster. However, when Victor returns to his laboratory, the Creature is gone.
Victor falls ill from the experience and is nursed back to health by Henry. After a four-month recovery, he receives a letter from his father notifying him of the murder of his brother William. Upon arriving in Geneva, Victor sees the Creature near the crime scene and becomes convinced that his creation is responsible. Justine Moritz, William's nanny, is convicted of the crime after William's locket, which contained a miniature portrait of Caroline, is found in her pocket. Victor knows that no one will believe him if he tries to clear Justine's name, and she is hanged. Ravaged by grief and guilt, Victor retreats into the mountains. While he hikes through Mont Blanc's Mer de Glace, he is suddenly approached by the Creature, who pleads for Victor to hear his tale.
Book Details
Original Language
English
Genre/Category
Tags/Keywords
Author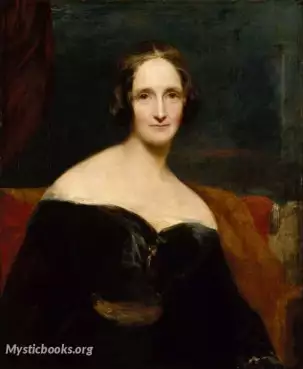 Mary Shelley lived a literary life. Her father encouraged her to learn to write by composing letters, and her favorite occupation as a child was writing stories. Unfortunately, all of Mary's juvenilia...
More on Mary Shelley
Download eBooks
Listen/Download Audiobook
Reviews for
Frankenstein, or Modern Prometheus
No reviews posted or approved, yet...