 Good Sense
by Paul Henri Thiry (Baron d'Holbach)
"Good Sense" is a thought-provoking and insightful book written by Paul Eldridge. Published in the early 20th century, this classic work explores the themes of wisdom, common sense, and human behavior. It delves into the importance of using good judgment and making sound decisions in life. Throughout the book, the author uses real-life examples and witty anecdotes to illustrate his points and to make his arguments relatable and easy to understand. He argues that good sense is the key to success and happiness, and that it can be cultivated through education, self-reflection, and practical experience. He also touches upon the danger of being too dogmatic, and how it can lead to a closed-mindedness that hinders growth and progress. "Good Sense" has been widely read and highly acclaimed for its timeless wisdom, and its relevance remains undiminished even after many decades. It is a must-read for anyone who is seeking to improve their life and to develop a more balanced and thoughtful perspective on the world. Whether you are a student, a young professional, or a seasoned veteran, the insights and lessons contained within its pages will be of great value to you. In short, "Good Sense" is a classic that is both entertaining and enlightening, and a valuable addition to any bookshelf.
'Good Sense' Summary
"Good Sense" is a philosophical treatise written by the French Enlightenment thinker, Paul Henri Thiry, Baron d'Holbach. It was first published in 1772 and remains a classic of Enlightenment thought to this day. The book presents d'Holbach's critique of existing religious and political institutions, as well as a call for the use of reason and good sense as the foundation for individual and societal progress.
Throughout the book, d'Holbach argues that human beings have the capability to think for themselves and make rational decisions, and that they should rely on their own judgment and not blindly follow the opinions of others. He asserts that good sense, defined as the ability to think critically and make wise decisions, is essential for both individual freedom and the improvement of society as a whole. D'Holbach also critiques religious institutions and dogma, as well as political systems of power, and calls for a more egalitarian society where people are free to think and act as they see fit.
In addition to its philosophical importance, "Good Sense" is also notable for its influence on the Enlightenment and the French Revolution. The book's ideas about the importance of reason and good sense, as well as its critique of established authority, were influential in shaping the political and intellectual climate of the late 18th century. Today, "Good Sense" remains a relevant and inspiring book that continues to challenge readers to think for themselves and question established norms and institutions.
In conclusion, "Good Sense" by Paul Henri Thiry, Baron d'Holbach, is a thought-provoking and empowering book that remains relevant to this day. Its central message of relying on good sense, reason, and critical thinking is as important now as it was in the 18th century, and its insights and criticisms of religious and political institutions continue to inspire and challenge readers. Whether you are a student of philosophy, history, or simply someone interested in Enlightenment thought, "Good Sense" is a must-read book.
Author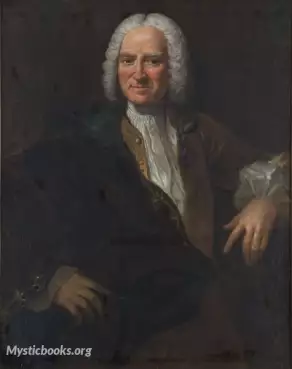 Baron d'Holbach was a French Enlightenment philosopher and writer who lived from 1723 to 1789. He was born Paul-Henri Thiry in Edesheim, near Landau in the Palatinate, and became known as the Baron d'...
More on Paul Henri Thiry (Baron d'Holbach)
Download eBooks
Listen/Download Audiobook
No reviews posted or approved, yet...