 On Christian Doctrine
De doctrina Christiana, a theological text written by Augustine of Hippo. It consists of four books that describe how to interpret and teach the Scriptures. The first three of these books were published in 397 and the fourth added in 426. By writing this text, Augustine set three tasks for Christian teachers and preachers: to discover the truth in the contents of the Scriptures, to teach the truth from the Scriptures, and to defend scriptural truth when it was attacked.
'On Christian Doctrine' Summary
The Prologue consists of a response to those who would resist Augustine's project of providing rules for interpretation of the Scriptures. Augustine outlines three possible objections, including those who do not understand his precepts, those who fail to make effective use of his teachings, and those who believe they are already prepared to interpret the Scriptures. To the first two types of critics, Augustine states that he cannot be held responsible for their inability to understand.
He then addresses the third type of critic, those who believe they are already able to interpret the Scriptures. If their claims are true, he acknowledges that they have received a great blessing. However, they must admit that language itself was learned from a human being, not directly from God. Therefore, God has created human beings to learn from one another, and we ought to learn with humility. All good teaching from human beings derives ultimately from God. The ability to understand obscurity is therefore both the gift of God and reinforced by human teaching.
Book One discusses enjoyment, use, interpretation, and the relation of various Christian doctrines to these concepts. Augustine begins with a discussion of the steps in the interpretive process: discovery of what is to be understood, and a way of teaching what has been discovered.
He then expands upon the Platonic notion that there are things and signs. Signs are used to symbolize things, but are considered things themselves because they too represent meaning. They are given meaning through their repetition and propagation throughout society.
Some things are to be enjoyed (in Latin, frui), and others are to be used (uti). Things we enjoy are those we find good in themselves, and things we use are those that are good for the sake of something else. The only thing that is to be enjoyed is God. All other things, including other human beings, are to be used in relation to the proper end of enjoyment. To use something which is to be enjoyed or vice versa is to fail to love properly. The discussion of enjoyment and use leads to an extended reflection on motivation, word as flesh, and humanity as image of God.
Book One concludes with a discussion of love: how humans ought to love God, how God's love is expressed in his use of humanity, and how people may appreciate God's love through the Scriptures, faith, and charity. Augustine also claims that those who think they understand the Scriptures, but do not interpret them to reflect charity and love, do not really understand them.
Book Details
Original Language
English
Genre/Category
Tags/Keywords
Author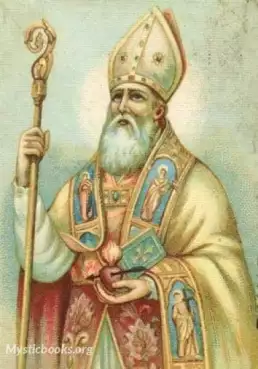 Augustine of Hippo also known as Saint Augustine, was a theologian, philosopher, and the bishop of Hippo Regius in Numidia, Roman North Africa. His writings influenced the development of Western philo...
More on Saint Augustine of Hippo
Download eBooks
Listen/Download Audiobook
Reviews for
On Christian Doctrine
No reviews posted or approved, yet...