 On Union with God
How to rid yourself of troubling thoughts, concerns and outside distractions and learn to focus on acquiring a continual relationship with God inside your soul. Surely the most deeply-rooted need of the human soul, its purest aspiration, is for the closest possible union with God.
'On Union with God ' Summary
"On Union with God" stands as a profound treatise on spiritual growth penned by Blessed Albert the Great, a distinguished 13th-century Dominican friar, philosopher, and theologian. Comprising 16 insightful chapters, this work delves into the essence of uniting with the divine, surmounting obstacles to spiritual progress, and outlining actionable steps toward attaining this profound communion.
Blessed Albert commences by defining union with God as the pinnacle of soul's alignment with the Divine through knowledge and love. He then keenly examines hurdles to such unity, identifying sin, worldly attachments, and lack of humility as impediments.
The treatise unfolds further as Blessed Albert expounds on attainable strategies for forging a connection with the divine presence:
Purification

: Cleanse the soul of sin and worldly bonds.

Virtuous Living

: Cultivate virtues, particularly charity and humility.

Contemplation

: Delve into divine mysteries through contemplation.

Service and Love

: Extend love and service to others.
Concluding on a powerful note, Blessed Albert emphasizes that union with God stands as the paramount aspiration of one's spiritual journey. This attainable aspiration, while a divine gift, necessitates active engagement and sincere effort.
A foundational work of Christian spirituality, "On Union with God" has significantly influenced subsequent writers, such as Meister Eckhart and Thomas Aquinas. A testament to the convergence of challenge and reward, this treatise offers invaluable guidance to those yearning for spiritual progression.
Author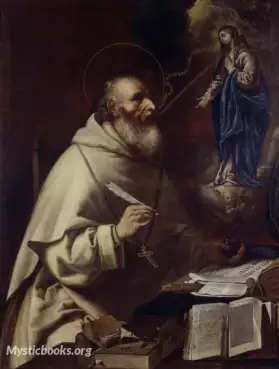 Albertus Magnus also known as Saint Albert the Great or Albert of Cologne, was a German Dominican friar, philosopher, scientist, and bishop. Later canonised as a Catholic saint, he was known during hi...
More on Blessed Albert the Great
Listen/Download Audiobook
Reviews for
On Union with God
ALL REVIEWS:
Really Favorable
(1)