 In Defence of Women
by H.L Mencken
In Defense of Women is H. L. Mencken's 1918 book on women and the relationship between the sexes. Some laud the book as progressive while others brand it as reactionary. While Mencken didn't champion women's rights, he described women as wiser in many novel and observable ways, while demeaning average men. According to Mencken's biographer, Fred Hobson: Depending on the position of the reader, he was either a great defender of women's rights or, as a critic labelled him in 1916, 'the greatest misogynist since Schopenhauer','the country's high-priest of woman-haters.'
'In Defence of Women' Summary
Mencken praised women, though he believed they should remain in the background of industry and politics. In personal letters especially, Mencken would write that women should appreciate men and do their best to support them. Although Mencken did not intend to demean women, his description of his "ideal scene" with a woman in the 1922 edition was not conventionally progressive:
It is the close of a busy and vexatious day—say half past five or six o'clock of a winter afternoon. I have had a cocktail or two, and am stretched out on a divan in front of a fire, smoking. At the edge of the divan, close enough for me to reach her with my hands, sits a woman not too young, but still good-looking and well dressed—above all, a woman with a soft, low-pitched, agreeable voice. As I snooze she talks—of anything, everything, all the things that women talk of: books, music, the play, men, other women. No politics. No business. No religion. No metaphysics. Nothing challenging and vexatious—but remember, she is intelligent; what she says is clearly expressed... Gradually I fall asleep—but only for an instant... then to sleep again—slowly and charmingly down that slippery hill of dreams. And then awake again, and then asleep again, and so on. I ask you seriously: could anything be more unutterably beautiful?
Mencken often espoused views of politics, religion, and metaphysics that stressed their grotesqueness and absurdity; in this context, escape from the supposed fraud of such somber subjects was welcome to him.
Book Details
Original Language
English
Genre/Category
Tags/Keywords
Author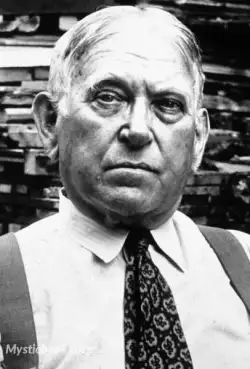 As a scholar, Mencken is known for The American Language, a multi-volume study of how the English language is spoken in the United States. As an admirer of the German philosopher Friedrich Nietzsche,...
More on H.L Mencken
Download eBooks
Listen/Download Audiobook
Related books
Sadly, we couldn't find any...
Reviews for
In Defence of Women
No reviews posted or approved, yet...