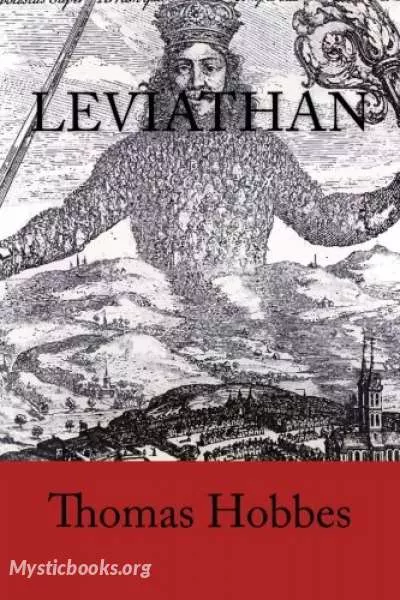 Leviathan, or The Matter, Forme and Power of a Common Wealth Ecclesiasticall and Civil
Leviathan or The Matter, Forme and Power of a Commonwealth Ecclesiasticall and Civil, commonly referred to as Leviathan, is a book written by Thomas Hobbes (1588–1679) and published in 1651 (revised Latin edition 1668). Its name derives from the biblical Leviathan. The work concerns the structure of society and legitimate government, and is regarded as one of the earliest and most influential examples of social contract theory. Written during the English Civil War (1642–1651), it argues for a social contract and rule by an absolute sovereign. Hobbes wrote that civil war and the brute situation of a state of nature ("the war of all against all") could be avoided only by strong, undivided government.
'Leviathan, or The Matter, Forme and Power of a Common Wealth Ecclesiasticall and Civil' Summary
Hobbes begins his treatise on politics with an account of human nature. He presents an image of man as matter in motion, attempting to show through example how everything about humanity can be explained materialistically, that is, without recourse to an incorporeal, immaterial soul or a faculty for understanding ideas that are external to the human mind. Hobbes proceeds by defining terms clearly and unsentimentally. Good and evil are nothing more than terms used to denote an individual's appetites and desires, while these appetites and desires are nothing more than the tendency to move toward or away from an object. Hope is nothing more than an appetite for a thing combined with an opinion that it can be had. He suggests that the dominant political theology of the time, Scholasticism, thrives on confused definitions of everyday words, such as incorporeal substance, which for Hobbes is a contradiction in terms.
Hobbes describes human psychology without any reference to the summum bonum, or greatest good, as previous thought had done. Not only is the concept of a summum bonum superfluous, but given the variability of human desires, there could be no such thing. Consequently, any political community that sought to provide the greatest good to its members would find itself driven by competing conceptions of that good with no way to decide among them. The result would be civil war.
However, Hobbes states that there is a summum malum, or greatest evil. This is the fear of violent death. A political community can be oriented around this fear.
Since there is no summum bonum, the natural state of man is not to be found in a political community that pursues the greatest good. But to be outside of a political community is to be in an anarchic condition. Given human nature, the variability of human desires, and need for scarce resources to fulfil those desires, the state of nature, as Hobbes calls this anarchic condition, must be a war of all against all. Even when two men are not fighting, there is no guarantee that the other will not try to kill him for his property or just out of an aggrieved sense of honour, and so they must constantly be on guard against one another. It is even reasonable to pre-emptively attack one's neighbour.
In such condition there is no place for industry, because the fruit thereof is uncertain, and consequently no culture of the earth, no navigation nor the use of commodities that may be imported by sea, no commodious building, no instruments of moving and removing such things as require much force, no knowledge of the face of the earth, no account of time, no arts, no letters, no society, and which is worst of all, continual fear and danger of violent death, and the life of man, solitary, poor, nasty, brutish, and short.
The desire to avoid the state of nature, as the place where the summum malum of violent death is most likely to occur, forms the polestar of political reasoning. It suggests a number of laws of nature, although Hobbes is quick to point out that they cannot properly speaking be called "laws," since there is no one to enforce them. The first thing that reason suggests is to seek peace, but that where peace cannot be had, to use all of the advantages of war. Hobbes is explicit that in the state of nature nothing can be considered just or unjust, and every man must be considered to have a right to all things. The second law of nature is that one ought to be willing to renounce one's right to all things where others are willing to do the same, to quit the state of nature, and to erect a commonwealth with the authority to command them in all things. Hobbes concludes Part One by articulating an additional seventeen laws of nature that make the performance of the first two possible and by explaining what it would mean for a sovereign to represent the people even when they disagree with the sovereign.
Books in 'The Leviathan' series
Leviathan, or The Matter, Forme and Power of a Common Wealth Ecclesiasticall and Civil by Thomas Hobbes
Book Details
Original Language
Latin, English
Genre/Category
Tags/Keywords
Author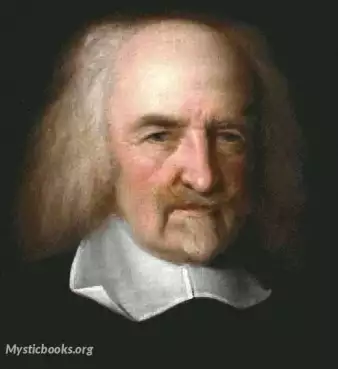 Thomas Hobbes was an English philosopher, considered to be one of the founders of modern political philosophy. Hobbes is best known for his 1651 book Leviathan, in which he expounds an influential for...
More on Thomas Hobbes
Download eBooks
Listen/Download Audiobook
Reviews for
Leviathan, or The Matter, Forme and Power of a Common Wealth Ecclesiasticall and Civil
No reviews posted or approved, yet...