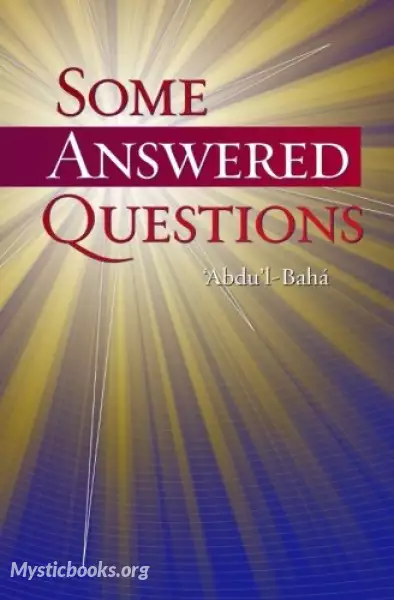 Some Answered Questions
It contains questions asked to `Abdu'l-Bahá by Laura Clifford Barney, during several of her visits to Haifa between 1904 and 1906, and `Abdu'l-Bahá's answers to these questions.
'Some Answered Questions ' Summary
Some Answered Questions is a compilation of table talks of ʻAbdu'l-Bahá that were collected by Laura Clifford Barney between 1904 and 1906 across several pilgrimages. The book was first published in English in 1908. ʻAbdu'l-Bahá was the son of Bahá'u'lláh, the founder of the Bahá'í Faith, and was appointed by him as his successor and interpreter of his words.
The book covers a variety of subjects, including religion, philosophy, science, human evolution, immortality of the soul, labor strikes, reincarnation, and a variety of Christian topics.
ʻAbdu'l-Bahá's answers were first written down in Persian by a secretary, and afterwards revised twice by ʻAbdu'l-Bahá. In 1908, three first editions were published: The Persian text by E.J. Brill in The Netherlands; the English translation of Laura Clifford Barney by Regan Paul, Trench, Trübner & Co. in London; and a French edition translated by Hippolyte Dreyfus , published by Ernest Leroux in Paris.
A new English translation revised by a committee at the Bahá'í World Centre was published in 2014 and made available in early 2015.
Book Details
Original Language
Persian
Genre/Category
Tags/Keywords
Author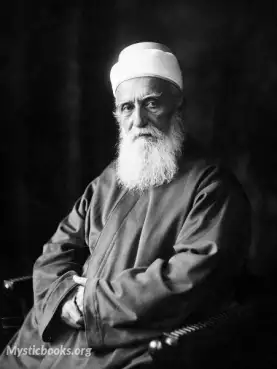 ʻAbdu'l-Bahá was the eldest son of Bahá'u'lláh and served as head of the Bahá'í Faith from 1892 until 1921. ʻAbdu'l-Bahá was later canonized as the last of th...
More on Abdul-Baha Abbas
Listen/Download Audiobook
Reviews for
Some Answered Questions
No reviews posted or approved, yet...