 Sylvie and Bruno Concluded
The fairy-children Sylvie and Bruno are charming whenever they appear, their fairy companions such as the Professor delight in taking ideas to their logical (and humorous) conclusions, and many nonsense songs are sung. Meanwhile, the mortals (comprised of the unnamed narrator, the gracious Lady Muriel and the sententious Arthur) tend to become the vehicles for Carroll's regular sermons on morality and proper Christian values.
'Sylvie and Bruno Concluded ' Summary
Sylvie and Bruno form the last novel by Lewis Carroll published during his lifetime.
The novel has two main plots: one set in the real world at the time the book was published (the Victorian era), the other in the fantasy world of Fairyland. While the latter plot is a fairy tale with many nonsense elements and poems, similar to Carroll's Alice books, the story set in Victorian Britain is a social novel, with its characters discussing various concepts and aspects of religion, society, philosophy and morality.
Two short pieces, "Fairy Sylvie" and "Bruno's Revenge", originally appeared in Aunt Judy's Magazine in 1867. Some years later, in 1873 or 1874, Carroll had the idea to use these as the core for a longer story. Much of the rest of the novel he compiled from notes of ideas and dialogue which he had collected over the years (and which he called "litterature" in the introduction to the first volume).
Carroll initially intended for the novel to be published in one volume. However, due to its length, it was divided into two volumes, published in 1889 and 1893.
The novel is not nearly as well known as the Alice books. It was very poorly received and did not have many reprintings; modern commentators note that it lacks much of Carroll's characteristic humour. The poem The Mad Gardener's Song, widely reprinted elsewhere, is the best-known part of the book.
The introductory poem contains a double acrostic on the name "Isa Bowman", one of Carroll's child friends.
Book Details
Original Language
English
Genre/Category
Tags/Keywords
Author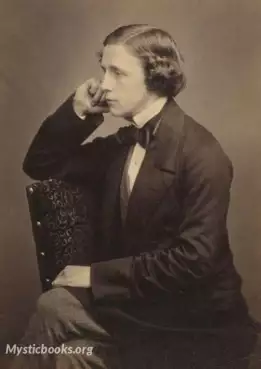 Charles Lutwidge Dodgson ( 27 January 1832 – 14 January 1898), better known by his pen name Lewis Carroll, was an English writer of children's fiction, notably Alice's Adventures in Wonderland a...
More on Lewis Carroll
Listen/Download Audiobook
Reviews for
Sylvie and Bruno Concluded
No reviews posted or approved, yet...