 The Adventures of Huckleberry Finn
by Mark Twain
Regarded as the pride and joy of American literature, The Adventures of Huckleberry Finn is a picturesque novel depicting Huck's epic journey from boyhood to manhood and the struggles he must face living in a corrupt society. The novel serves as a sequel to The Adventures of Tom Sawyer, another famous work by Mark Twain. The plot unfolds in several locations sometime before the Civil War. The book opens with a description of Huck's new life as he undergoes a process of "civilization" while living with the Widow Douglas and her sister Miss Watson. Although he dislikes the strict regime of education, manners, church and rigid clothing, which are a necessity to fit into society, Huck prefers anything to his previous life with his drunkard father Pap. However, just as things begin to stabilize, Pap returns to the picture and demands Huck give him the money that he had previously attained during an adventure with his best friend Tom Sawyer. Huck's refusal to do so only infuriates Pap. Just when things are improving for Huck, he is kidnapped and mistreated by his no-good father. After faking his own death and on the run, he meets Jim who is a runaway slave with a bounty to his name. Huck must decide whether to trust his gut feeling and help an innocent flee slavery, or view the poor man simply as property. Caught up between ethics and legality, Huck must make a decision. The two set out together on a raft, both in search of freedom and experience many challenges on the way whilst at the same time an emotional bond is developed.
'The Adventures of Huckleberry Finn' Summary
The story begins in fictional St. Petersburg, Missouri (based on the actual town of Hannibal, Missouri), on the shore of the Mississippi River "forty to fifty years ago" (the novel having been published in 1884). Huckleberry "Huck" Finn (the protagonist and first-person narrator) and his friend, Thomas "Tom" Sawyer, have each come into a considerable sum of money as a result of their earlier adventures (detailed in The Adventures of Tom Sawyer). Huck explains how he is placed under the guardianship of the Widow Douglas, who, together with her stringent sister, Miss Watson, are attempting to "sivilize" him and teach him religion. Huck finds civilized life confining. His spirits are raised when Tom Sawyer helps him to slip past Miss Watson's slave, Jim, so he can meet up with Tom's gang of self-proclaimed "robbers". Just as the gang's activities begin to bore Huck, his shiftless father, "Pap", an abusive alcoholic, suddenly reappears. Huck, who knows his father will spend the money on alcohol, is successful keeping his fortune out of his father's hands. Pap, however, kidnaps Huck and takes him out of town.
Book Details
Original Language
English
Genre/Category
Tags/Keywords
Author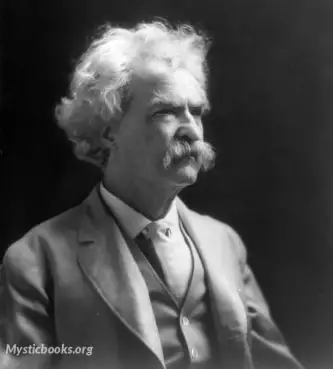 Twain was fascinated with science and scientific inquiry. He developed a close and lasting friendship with Nikola Tesla, and the two spent much time together in Tesla's laboratory. Twain patented thre...
More on Mark Twain
Download eBooks
Listen/Download Audiobook
Reviews for
The Adventures of Huckleberry Finn
No reviews posted or approved, yet...