 The Bostonians
by Henry James
The Bostonians is a novel by Henry James, first published as a serial in The Century Magazine in 1885–1886 and then as a book in 1886. This bittersweet tragicomedy centres on an odd triangle of characters: Basil Ransom, a political conservative from Mississippi; Olive Chancellor, Ransom's cousin and a Boston feminist; and Verena Tarrant, a pretty, young protégée of Olive's in the feminist movement. The storyline concerns the struggle between Ransom and Olive for Verena's allegiance and affection, though the novel also includes a wide panorama of political activists, newspaper people, and quirky eccentrics.
'The Bostonians' Summary
Mississippi lawyer and Civil War veteran, Basil Ransom, visits his cousin Olive Chancellor in Boston. She takes him to a political meeting where Verena Tarrant delivers a feminist speech. Ransom, a strong conservative, is annoyed by the speech but fascinated with the speaker. Olive, who has never before set eyes on Verena, is equally fascinated. She persuades Verena to leave her parents' house, move in with her and study in preparation for a career in the feminist movement. Meanwhile, Ransom returns to his law practice in New York, which is not doing well. He visits Boston again and walks with Verena through the Harvard College grounds, including the impressive Civil War Memorial Hall. Verena finds herself attracted to the charismatic Ransom.
Basil eventually proposes to Verena, much to Olive's dismay. Olive has arranged for Verena to speak at the Boston Music Hall. Ransom shows up at the hall just before Verena is scheduled to begin her speech. He persuades Verena to elope with him, to the discomfiture of Olive and her fellow-feminists. The final sentence of the novel shows Verena in tears – not to be her last, James assures us.
Book Details
Original Language
English
Genre/Category
Tags/Keywords
Author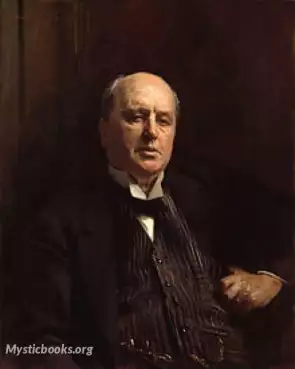 Henry James was born in New York City on April 15, 1843, into a wealthy and intellectually stimulating family. His father, Henry James Sr., was a Swedenborgian philosopher and his mother, Mary Roberts...
More on Henry James
Download eBooks
Listen/Download Audiobook
Reviews for
The Bostonians
No reviews posted or approved, yet...