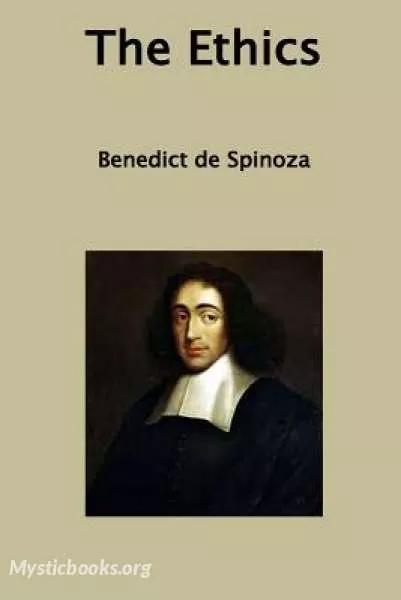 The Ethics
Ethics, Demonstrated in Geometrical Order, usually known as the Ethics, is a philosophical treatise written in Latin by Benedictus de Spinoza. It was written between 1661 and 1675 and was first published posthumously in 1677. The book is perhaps the most ambitious attempt to apply the method of Euclid in philosophy. Spinoza puts forward a small number of definitions and axioms from which he attempts to derive hundreds of propositions and corollaries, such as "When the Mind imagines its own lack of power, it is saddened by it", "A free man thinks of nothing less than of death" and "The human Mind cannot be absolutely destroyed with the Body, but something of it remains which is eternal."
'The Ethics' Summary
The first part of the book addresses the relationship between God and the universe. Spinoza was engaging with a Tradition that held: God exists outside of the universe; God created the universe for a reason; and God could have created a different universe according to his will. Spinoza denies each point. According to Spinoza, God is the natural world. Spinoza concludes the following: God is the substance comprising the universe, with God existing in itself, not somehow outside of the universe; and the universe exists as it does from necessity, not because of a divine theological reason or will.
Spinoza argues through propositions. He holds their conclusion is merely the necessary logical conclusion from combining the provided Definitions and Axioms. He starts with the proposition that "there cannot exist in the universe two or more substances having the same nature or attribute." He follows this by arguing that objects and events must not merely be caused if they occur, but be prevented if they do not. By a logical contradiction, if something is non-contradictory, there is no reason that it should not exist. Spinoza builds from these starting ideas. If substance exists it must be infinite,because if not infinite another finite substance would have to exist to take up the remaining parts of its finite attributes, something which is impossible according to an earlier proposition. Spinoza then uses the Ontological Argument as justification for the existence of God and argues that God (which should be read as "nature", rather than traditional deity) must possess all attributes infinitely. Since no two things can share attributes, "besides God no substance can be granted or conceived."
As with many of Spinoza's claims, what this means is a matter of dispute. Spinoza claims that the things that make up the universe, including human beings, are God's "modes". This means that everything is, in some sense, dependent upon God. The nature of this dependence is disputed. Some scholars say that the modes are properties of God in the traditional sense. Others say that modes are effects of God. Either way, the modes are also logically dependent on God's essence, in this sense: everything that happens follows from the nature of God, just like how it follows from the nature of a triangle that its angles are equal to two right angles. Since God had to exist with the nature he has, nothing that has happened could have been avoided, and if God has fixed a particular fate for a particular mode, there is no escaping it. As Spinoza puts it, "A thing which has been determined by God to produce an effect cannot render itself undetermined." God's creation of the universe is not a decision, much less one motivated by a purpose.
Book Details
Genre/Category
Tags/Keywords
Author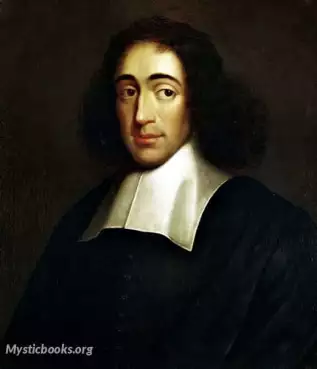 Baruch (de) Spinoza was a Dutch philosopher of Portuguese Sephardi origin. One of the early thinkers of the Enlightenment and modern biblical criticism, including modern conceptions of the self and th...
More on Benedict de Spinoza
Download eBooks
Listen/Download Audiobook
No reviews posted or approved, yet...