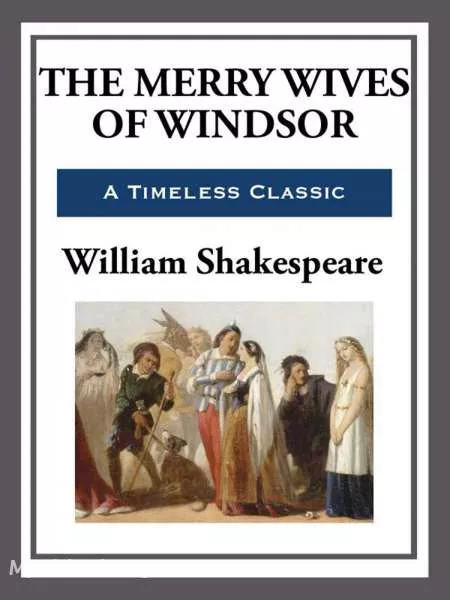 The Merry Wives of Windsor
The Merry Wives of Windsor or Sir John Falstaff and the Merry Wives of Windsor is a comedy by William Shakespeare first published in 1602, though believed to have been written in or before 1597. The Windsor of the play's title is a reference to the town of Windsor, also the location of Windsor Castle, in Berkshire, England. Though nominally set in the reign of Henry IV or early in the reign of Henry V, the play makes no pretence to exist outside contemporary Elizabethan era English middle class life. It features the character Sir John Falstaff, the fat knight who had previously been featured in Henry IV, Part 1 and Part 2. It has been adapted for the opera at least ten times. The play is one of Shakespeare's lesser-regarded works among literary critics. Tradition has it that The Merry Wives of Windsor was written at the request of Queen Elizabeth I. After watching Henry IV Part I, she asked Shakespeare to write a play showing Falstaff in love.
'The Merry Wives of Windsor' Summary
The play is nominally set in the early 15th century, during the same period as the Henry IV plays featuring Falstaff, but there is only one brief reference to this period, a line in which the character Fenton is said to have been one of Prince Hal's rowdy friends (he "kept company with the wild prince and Poins"). In all other respects, the play implies a contemporary setting of the Elizabethan era, c. 1600.
Falstaff arrives in Windsor very short on money. He decides that, to obtain financial advantage, he will court two wealthy married women, Mistress Ford and Mistress Page. Falstaff decides to send the women identical love letters and asks his servants – Pistol and Nym – to deliver them to the wives. When they refuse, Falstaff sacks them, and, in revenge, the men tell the husbands Ford and Page of Falstaff's intentions. Page is not concerned, but the jealous Ford persuades the Host of the Garter Inn to introduce him to Falstaff as a 'Master Brook' so that he can find out Falstaff's plans.
Meanwhile, three different men are trying to win the hand of Page's daughter, Anne Page. Mistress Page would like her daughter to marry Doctor Caius, a French physician, whereas the girl's father would like her to marry Master Slender. Anne herself is in love with Master Fenton, but Page had previously rejected Fenton as a suitor due to his having squandered his considerable fortune on high-class living. Hugh Evans, a Welsh parson, tries to enlist the help of Mistress Quickly (servant to Doctor Caius) in wooing Anne for Slender, but the doctor discovers this and challenges Evans to a duel. The Host of the Garter Inn prevents this duel by telling each man a different meeting place, causing much amusement for himself, Justice Shallow, Page and others. Evans and Caius decide to work together to be revenged on the Host.
When the women receive the letters, each goes to tell the other, and they quickly find that the letters are almost identical. The "merry wives" are not interested in the ageing, overweight Falstaff as a suitor; however, for the sake of their own amusement and to gain revenge for his indecent assumptions towards them both, they pretend to respond to his advances.
This all results in great embarrassment for Falstaff. Mr. Ford poses as 'Mr. Brook' and says he is in love with Mistress Ford but cannot woo her as she is too virtuous. He offers to pay Falstaff to court her, saying that once she has lost her honour he will be able to tempt her himself. Falstaff cannot believe his luck, and tells 'Brook' he has already arranged to meet Mistress Ford while her husband is out. Falstaff leaves to keep his appointment and Ford soliloquizes that he is right to suspect his wife and that the trusting Page is a fool.
When Falstaff arrives to meet Mistress Ford, the merry wives trick him into hiding in a laundry basket ("buck basket") full of filthy, smelly clothes awaiting laundering. When the jealous Ford returns to try and catch his wife with the knight, the wives have the basket taken away and the contents (including Falstaff) dumped into the river. Although this affects Falstaff's pride, his ego is surprisingly resilient. He is convinced that the wives are just "playing hard to get" with him, so he continues his pursuit of sexual advancement, with its attendant capital and opportunities for blackmail.
Again Falstaff goes to meet the women but Mistress Page comes back and warns Mistress Ford of her husband's approach again. They try to think of ways to hide him other than the laundry basket which he refuses to get into again. They trick him again, this time into disguising himself as Mistress Ford's maid's obese aunt, known as "the fat woman of Brentford". Ford tries once again to catch his wife with the knight but ends up hitting the "old woman", whom he despises and takes for a witch, and throwing her out of his house. Having been beaten "into all the colors of the rainbow", Falstaff laments his bad luck.
Eventually the wives tell their husbands about the series of jokes they have played on Falstaff, and together they devise one last trick which ends up with the Knight being humiliated in front of the whole town. They tell Falstaff to dress as "Herne, the Hunter" and meet them by an old oak tree in Windsor Forest (now part of Windsor Great Park). They then dress several of the local children, including Anne and William Page, as fairies and get them to pinch and burn Falstaff to punish him. Page plots to dress Anne in white and tells Slender to steal her away and marry her during the revels. Mistress Page and Doctor Caius arrange to do the same, but they arrange Anne shall be dressed in green. Anne tells Fenton this, and he and the Host arrange for Anne and Fenton to be married instead.
The wives meet Falstaff, and almost immediately the "fairies" attack. Slender, Caius, and Fenton steal away their brides-to-be during the chaos, and the rest of the characters reveal their true identities to Falstaff.
Although he is embarrassed, Falstaff takes the joke surprisingly well, as he sees it was what he deserved. Ford says he must pay back the 20 pounds 'Brook' gave him and takes the Knight's horses as recompense. Slender suddenly appears and says he has been deceived – the 'girl' he took away to marry was not Anne but a young boy. Caius arrives with similar news – however, he has actually married his boy. Fenton and Anne arrive and admit that they love each other and have been married. Fenton chides the parents for trying to force Anne to marry men she did not love and the parents accept the marriage and congratulate the young pair. Eventually they all leave together and Mistress Page even invites Falstaff to come with them: "let us every one go home, and laugh this sport o'er by a country fire; Sir John and all".
Book Details
Author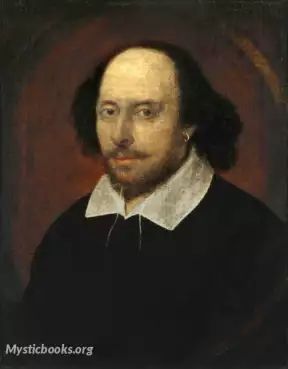 William Shakespeare was born on April 23, 1564, in Stratford-upon-Avon. The son of John Shakespeare and Mary Arden, he was probably educated at the King Edward VI Grammar School in Stratford, where he...
More on William Shakespeare
Download eBooks
Listen/Download Audiobook
Reviews for
The Merry Wives of Windsor
No reviews posted or approved, yet...